I call BS on them results….Tember should have placed…In my mind I did say that Ms FICS would have won considering the woman that was behind that show is married to the FICS family……who audited dem flipping results!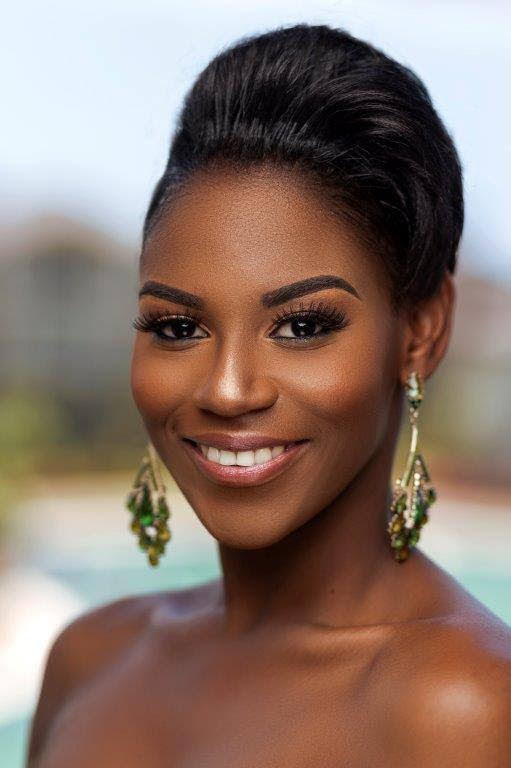 Now my review of the show in itself…
The show was good would have even been better if it was broadcasted by ChoiceTv…HTS so long yall in the business and dais de shit yall put out for an international audience…do better for next year eh.
To me there was a longer introduction for the judges than for the contestants oui…all their education and rae taytay, like is dem going up for de Queen Show, I understand yall have to give some background info to justify why dem are judges but bon dieu.
The show commenced with an interview sit down after the ladies were all introduced, that was different and I don't know what to think of it.  I don't know if it was break the ice moment for the ladies but it was different.
Talent segment: where do I start….stop with these skits…they are getting old…stop with the screaming. What was the point of the mosquito skits doh, I really missed it.  I don't know where these talent coordinators get their ideas but please let the ladies have a little say in what they want to do cause at the end of the day is dem that getting ridiculed not yall.  The pan by Ms Vybe Radio was a nice touch. Miss Massy dat lajahbless skit eh (I sprinkling holy water on you).
Swimsuit segment was good except for de likkle Nip slip (it's ok my girl, Patrice and Janet had tortots slip).  Dem ladies worked these swimsuits, saw plenty greenfig and backs bodies.
The costumes were a hit and miss for me.  One costume looked like if she had stayed on the stage any longer de back would fall dong oui.  And speaking of costumes, St. Lucia don't have any other costume designers.  From de time I know of Queen Show on de Marchand Field I hearing dem same designers oui, train de youth to continue the trade nuh!
The best dress in my opinion was between Ms. FICS, Ms. MBC, Ms. DBS and Ms. Pierre Marcel.  Although my queen from the get go was Tember, I didn't like that dress uh.
As a college professor, the interview segment had me cringing.  Animal rights??? seriously, all dem mongrels we have in de country…avoytay.  Ok maybe if she had touch on the killings of the turtles I would give she a bligh…Education, I agree but the supporting reasons to why could have been better.  The best answer was given by Ms. Vybe Radio and Ms. DBS although giving statistics that is not properly supported is treading on thin ice on the mention of gender equality.
Ms Congeniality and the People's Choice was awarded to Tember Cadette
Miss Photogenic was Tasha Fanus
Best swimwear was Miss FICS Earlyca Frederick
Most outstanding talent was Miss Massy Stores-Pauline Francis
Best Evening Gown was Miss FICS
Best Interview was Ms Vybe Radio
Best Costume was Miss Massy Stores Pauline Francis
Third Runner up: 668.5 pts. Tasha Fanus Ms Crystal Clear
Second Runner up: 683.5 pts. Miss Massy Stores Pauline Francis
First Runner up 684 pts: Miss Vybe Radio Cathlina Lawrence
718.5 points goes to Miss FICS!
What I miss? Yall can add more to the comments!
xoxoxo
Meli Mel