This is how I felt walking into this new place.  From the last experience and my ugly nails at the last place, I have been doing research and finally settled on this place because they were the only ones that did the dip nails that I wanted to try and also with dip nails you can opt out of using the metal drill.
So I got this from NuGenesis website:
"NuGenesis Nails is non-toxic and odor free, with no harmful primers"
"Our innovative nail dip powder uses organically processed powder products combined with liquids enriched with Calcium and Vitamin E to give you strong, durable nails with a shine that really lasts."
Benefits of NuGenesis Nails dipping powder:
Light Weight & Flexible
Odor Free
Non-Toxic
Air Dry
Low-Maintenance
Chip Resistant
Water Resistant
Environmentally Friendly
Vitamin E and Calcium Fortified
Natural Look & Feel
No UV
No Harmful Primers
Strong
Durable
Long Lasting Color & Shine (depends on how quickly the nails grow out)
Quick & Comfortable Application
No Primer
Healthier Undamaged Nail Bed
Easy Soak Off
Organic Process
I was a bit skeptical about getting it when I saw someone with a full-set and it looked lumpy and like they dipped it in too much and didn't file it down good.  But after doing more research, I saw some beautiful nails and I figured homegirl just chose the wrong technician.  So I took a dip in, literally.
So my new color for the next few weeks or so and my inaugural color is Seal Gray (there were so many colors to chose from, I didn't know which to get; next time I will put different colors on each nail, 🙂 )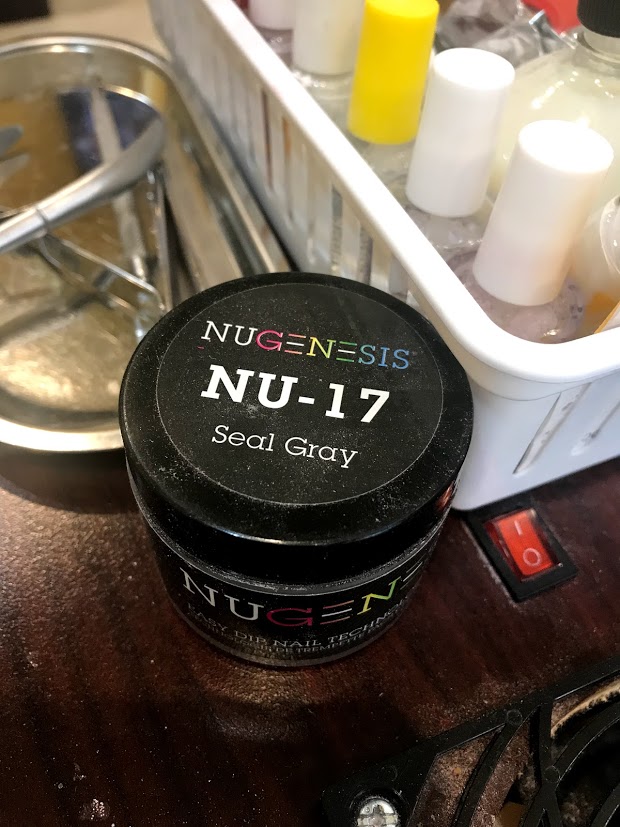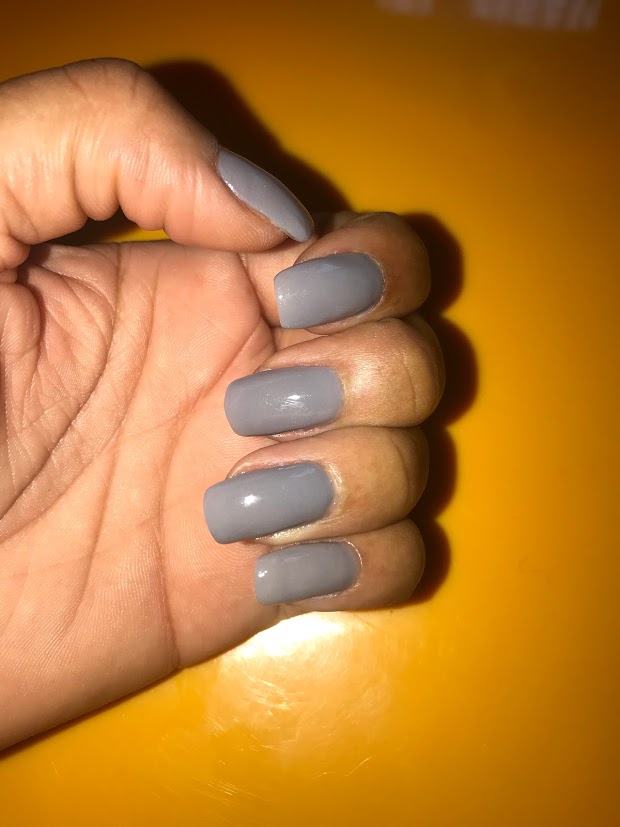 I think I have used a color like this from Essie in the past (yet I said I was going to stray from the safe colors eh)
Have any one of you tried Dip Powder Nails? Did you or do you like it? Let's share manicure stories, lol.
xoxoxo
Meli Mel