Stepping out more and more out of my comfort zone. Color this week is DND581, Grape Jelly. Although I like the color, I am not happy with the nail job. I hate when these nail techs put their appointments so close to each other and then rush when they get short on time. I am even more annoyed cause I gave the tech a nice little tip too and after closer inspection of my nail, I see plenty places that could have been done better. Not sure if I will be going back to this nail tech again.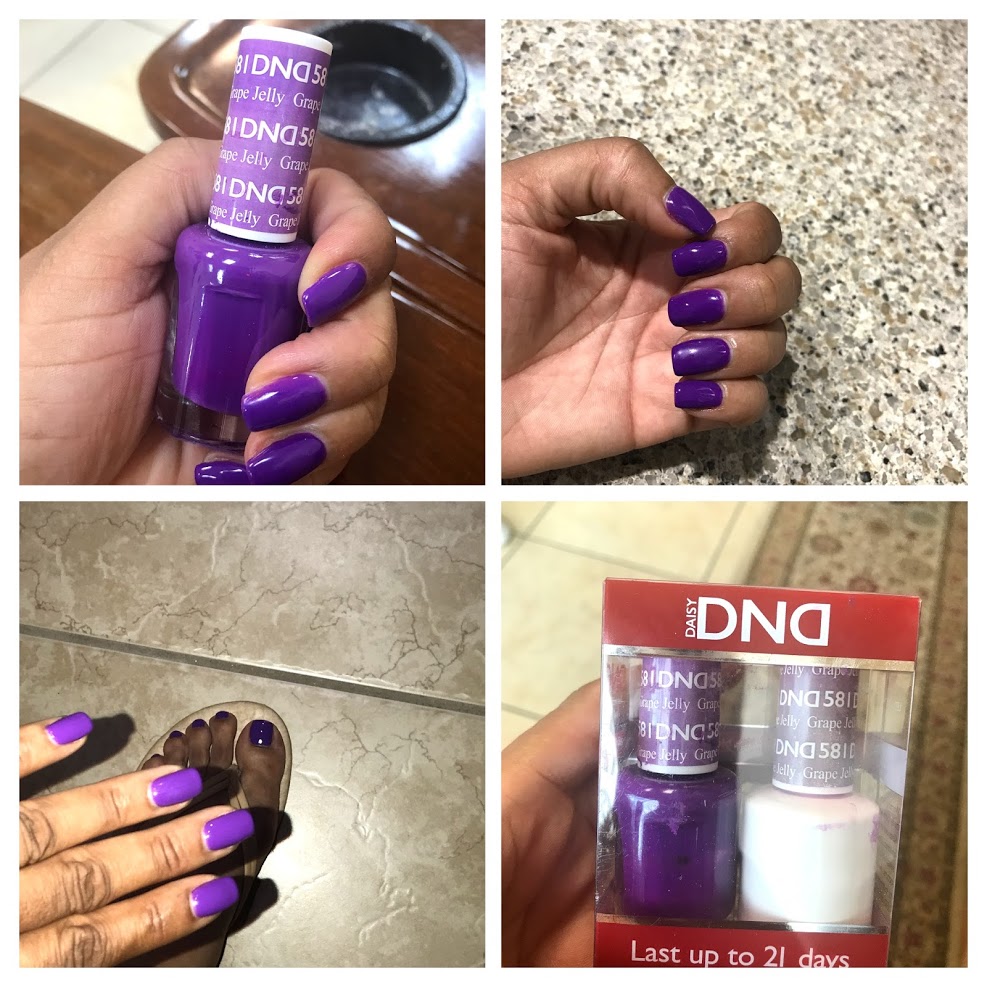 Check de imperfections below; steups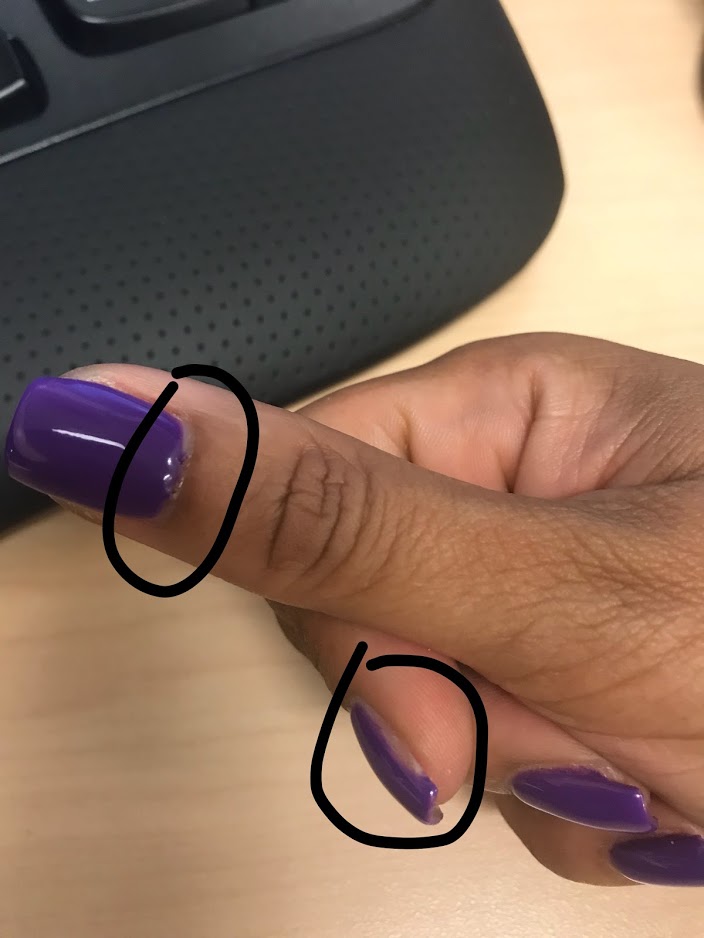 All that spacing there, looking like 1 week old nails already and not fresh manicure.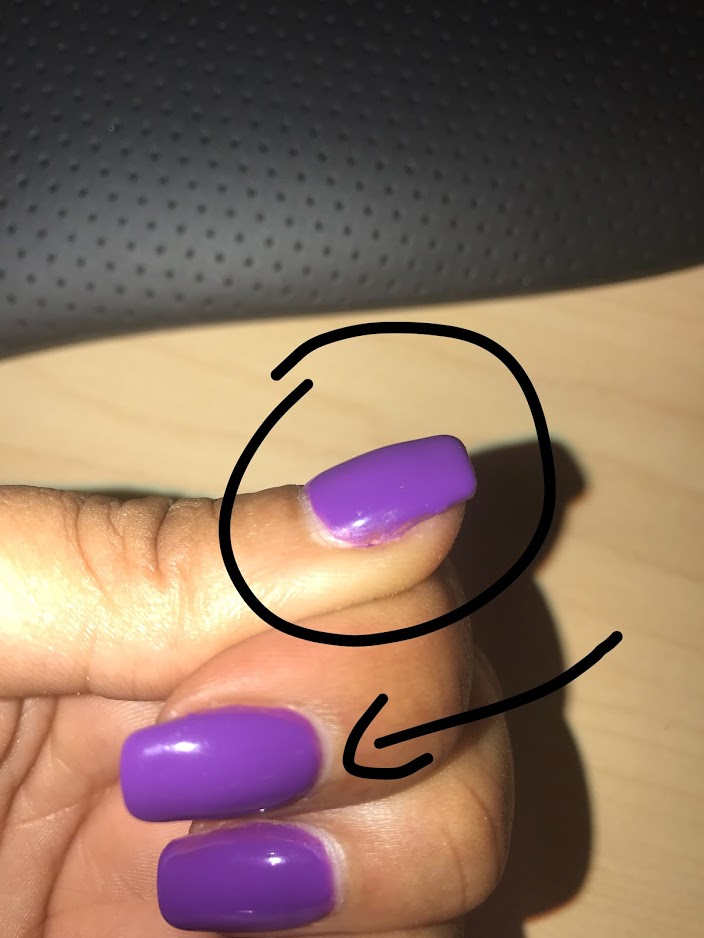 xoxoxo
Meli Mel