So yes I will say that I am sticking to putting dip powder on my nails.  Although I went to get a soak off and new color 10 days later, I felt that it could have gone for another week but my nails were really long and I was having difficulties typing and one nail was actually hurting because of the length.
Once again I stepped out of my normal boundaries and got a bright color and considering it is still summer I felt this color was very suitable.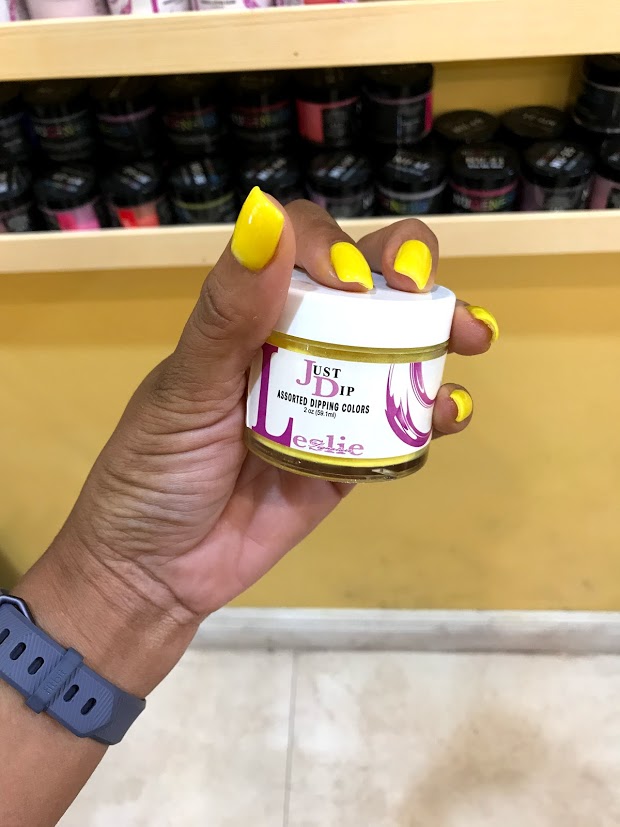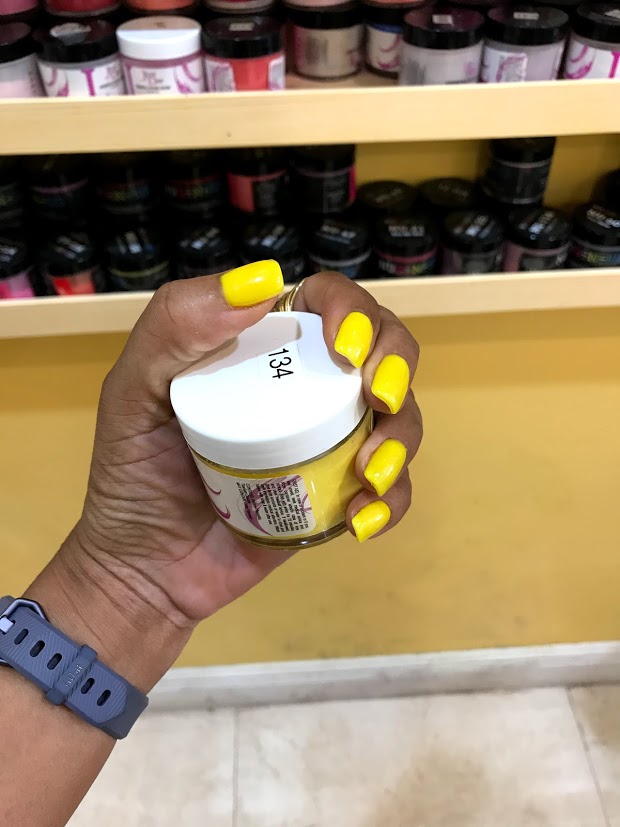 The process to take off the nails is like the gel polish process, file the color to make it a little rough, then they wrap the nails with acetone soaked cotton and foil.  While that was getting ready, I was also getting a much needed pedicure in their spa chair…felt like I was in heaven.  By the time the pedicure is done the wrap can be removed off the nails and any extra residue is filed with an emery board and then they begin the application process.  Honestly the process is like any other manicure you get but just without UV lights for gel or the constant metal file over your nails for the acrylics.  The one difference that I have seen with the dipping powder and the other manicures is that it lasts longer than the traditional polish and gels. But to each their own eh.
Do yall like my color, yall don't find I really stepping out my likkle box….next color I may put is black (shocked face) 🙂
xoxoxo
Meli Mel