Recently someone asked me about my skincare because they too was suffering with skin discoloration like myself; so I felt a need to share what my skincare routine is. I am not a big makeup kinna girl, I would wear makeup like 2 or 3 times in the month to go to work or if I am going out or date night with the hubby, I will put on light makeup. In all honesty I never had a routine for my face; it was wash off the makeup with wipes and use facial soap to take off any residue or on a normal day when I don't have makeup I would just splash water on my face and maybe use a little facial soap. As I have moved up in age (cough) and seeing that I don't know where the fountain of youth is, I have started taking better care of my face.
A few months back, I saw some discoloration on my forehead and I figured it was maybe my head scarf was too tight on my forehead and left it at that, but then it didn't go away and after some careful research, I learnt it was basically old age creeping up on me (cough, cough). I decided to grab the bulls by its horn and really start taking care of myself. I am no beauty consultant or skin care specialist but I know what works for me through trial and error and the products below have been working for me and I can see some differences in my face.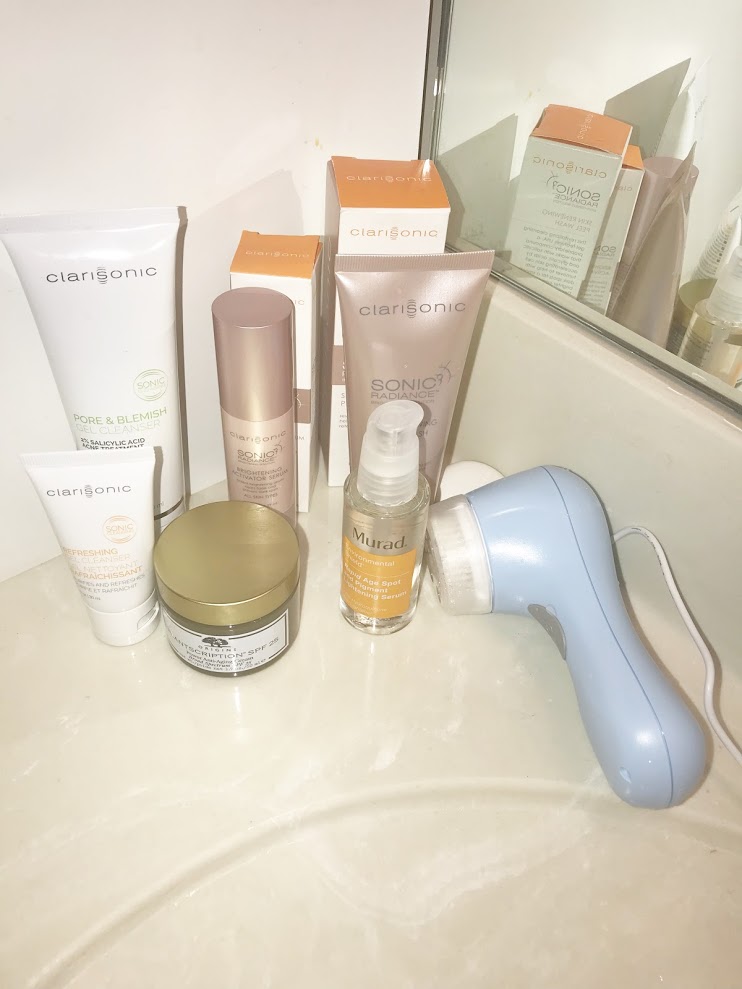 I have a 2 step routine: Night-time and morning time.
So in the morning, I use the Clarisonic Gel Cleanser on the Clarisonic Mia 1 Brush then I use the Clarisonic Radiance Activator Serum which apparently is a boost to the skin and I finish off with the Origins Plantscription SPF 25 Power Anti-Aging Cream which contains Anogeissus which supposedly is very effective at preventing collagen breakdown and restoring youthful skin structure.
Here is a better picture of the container: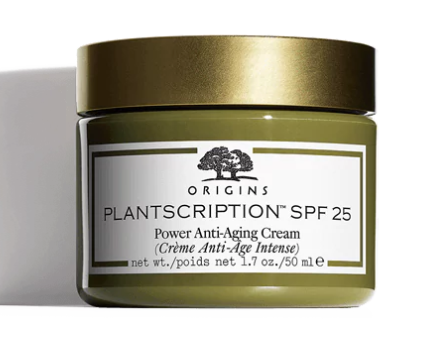 At nights, I use Clarisonic Radiance PM Renewing Peel Wash and moisturize with Rapid Age Spot and Pigment Lightening Serum.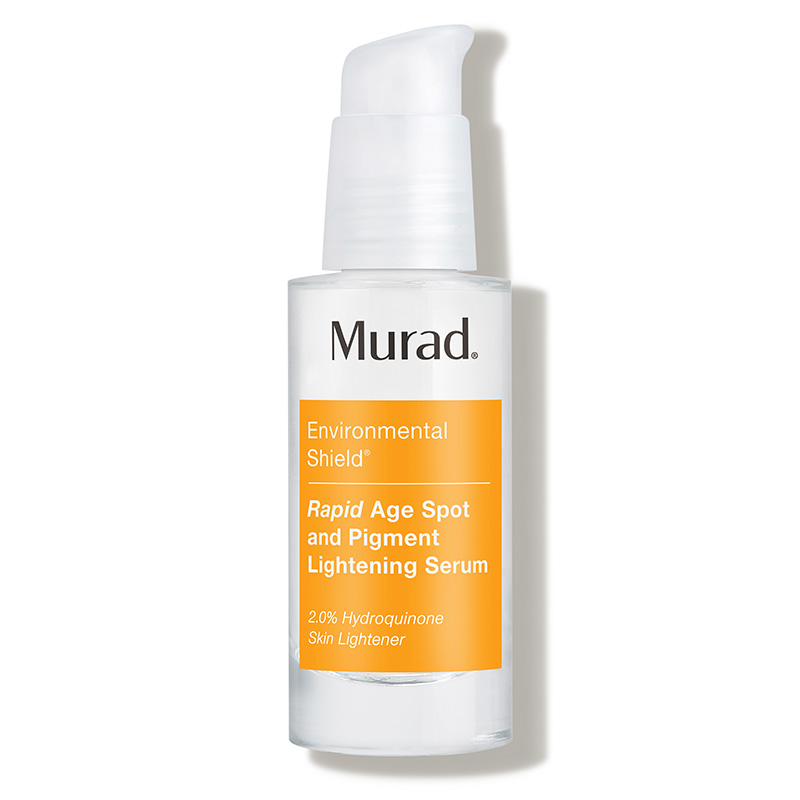 Once a week, I exfoliate and or use a charcoal mask and although I have read about using toners, I don't incorporate it right now into my routine. In the past when I used Clinique's facial line I would use the exfoliator and the toner and although I have no reason that I stopped using it except that it finished and I was lazy about going to the mall to get more, lol (I am a busy woman eh)
So there you have it, in the meantime, if any of yall have discovered the fountain of youth and can bring back about 1 gallon or so of water for me, I will greatly appreciate it. Please and funks.
So what if any is your routine like or if you think there is a product out there that is good for pigmentation and it is age defying, please share in the comments.
xoxoxo
Meli Mel