Sons and daughters of Saint Lucia,
love the land that gave us birth.
Land of beaches, hills and valleys,
fairest isle of all the earth!
Wheresoever you may roam,
love oh love, our island home.
Gone the times when nations battled
for this ' Helen of the West '.
Gone the days when strife and discord
dimmed her children's toil and rest.
Dawns at last a brighter day,
stretches out a glad new way.
May the good Lord bless our island,
guard her sons from woe and harm.
May our people live united,
strong in soul and strong in arm.
Justice, Truth and Charity,
our ideal forever be!
On this Independence Day I would like to highlight two St. Lucians that are putting their mark on the country in one way or form.  I have always said that St. Lucia is full of talented people; from all corners of the country.  My highlight today would be focused on Ted Sandiford and Loverly Sheridan.
This year Ted embarked on a challenge to do 40 paintings in 40 days in commemoration of the country's 40th Independence.  Ted is a Digital Media lecturer and also the founder of A.C.I.D Kreationz.  When I first started my blog, I reached out to him to do a caricature of one of my pics and he was so efficient at handling his business, so I can attest to his commitment to what he do.   Apart from doing the highlighted pics below, he also does caricature which I have added to the collection: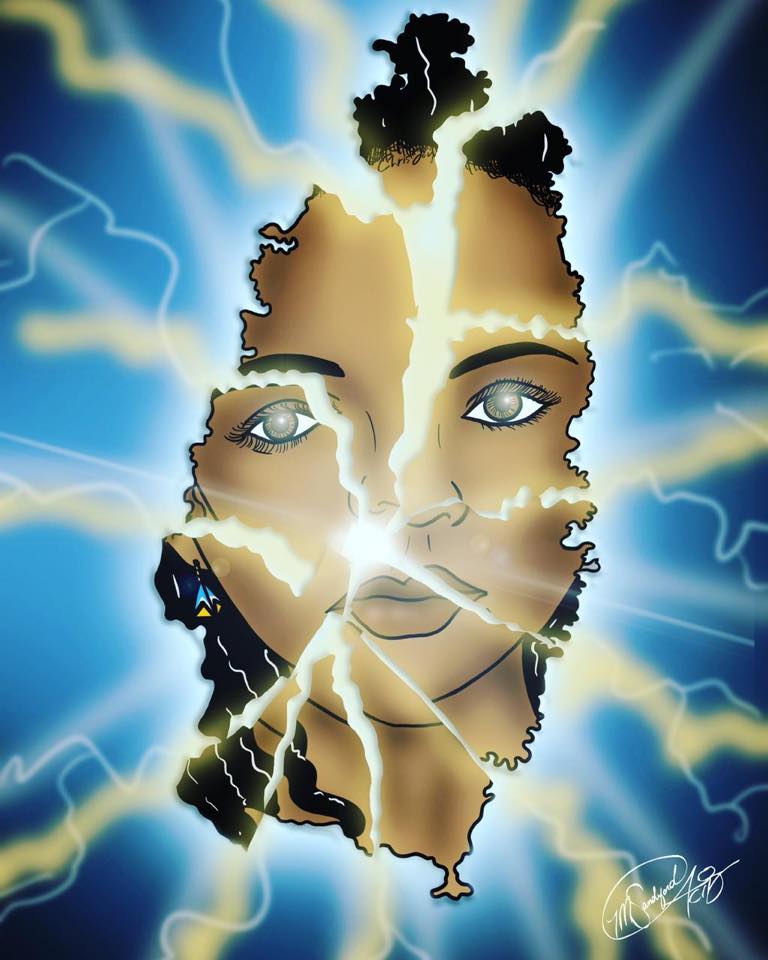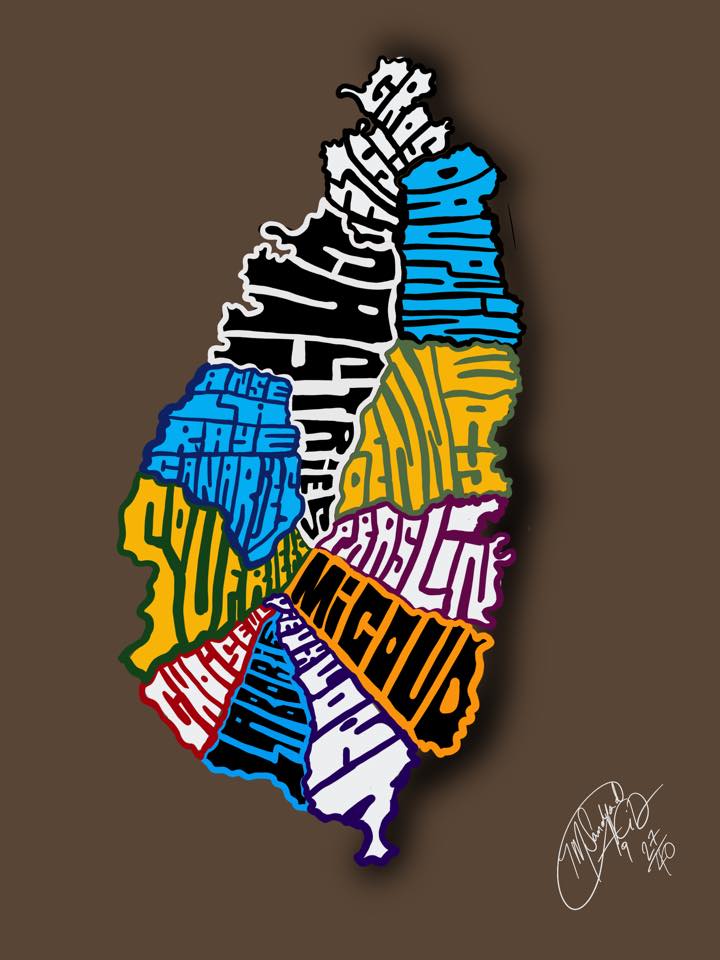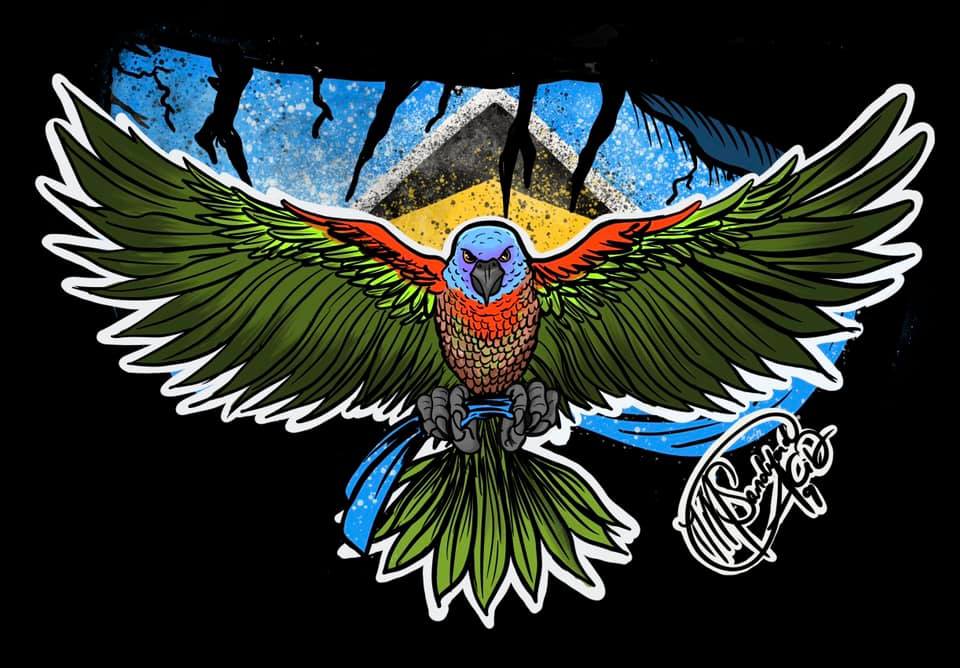 For this piece Ted says "There is so much competition in life. To be successful we have to take the "Take No Prisoners Approach" Sacrifices have to be made. You can do it. SOAR and TAKE FLIGHT!!!"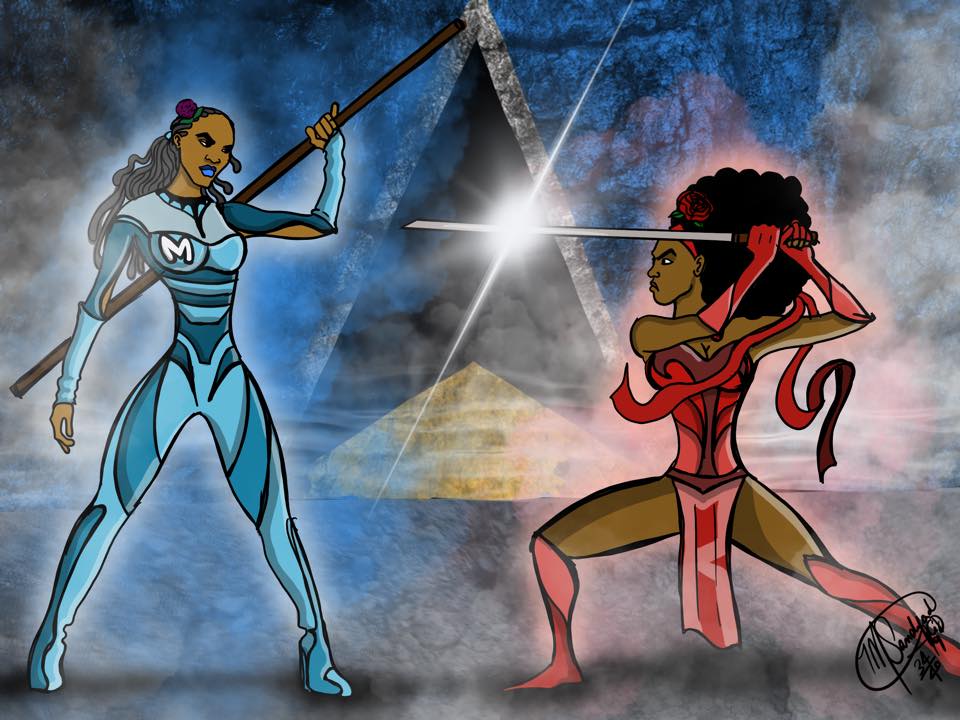 This piece is for our two flower festivals; La Rose and La Marguerite….P.S. La Rose is the best (just saying)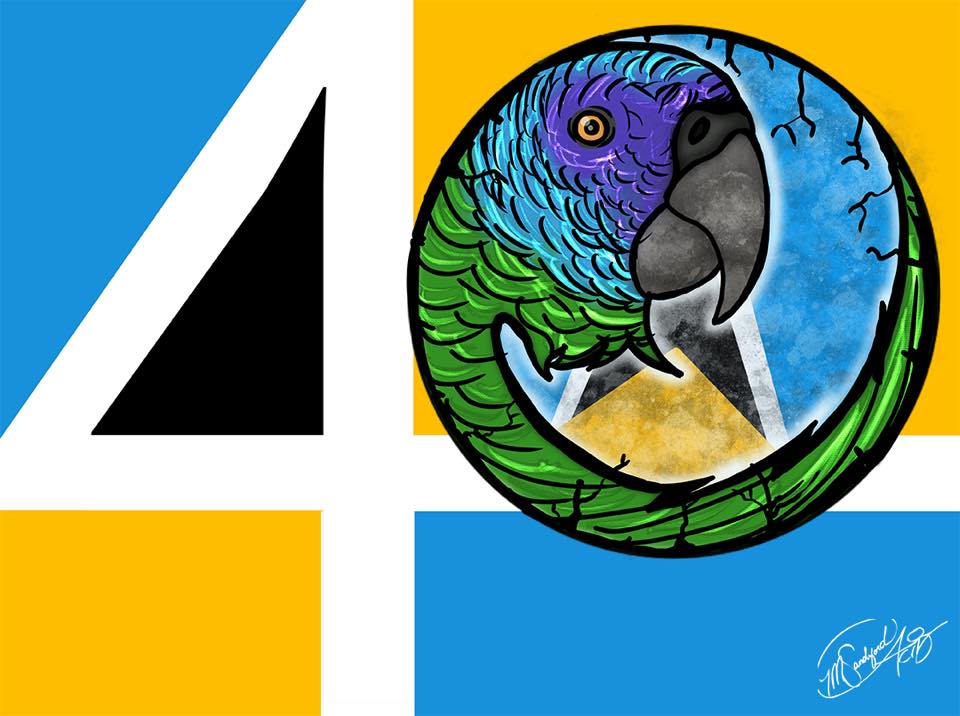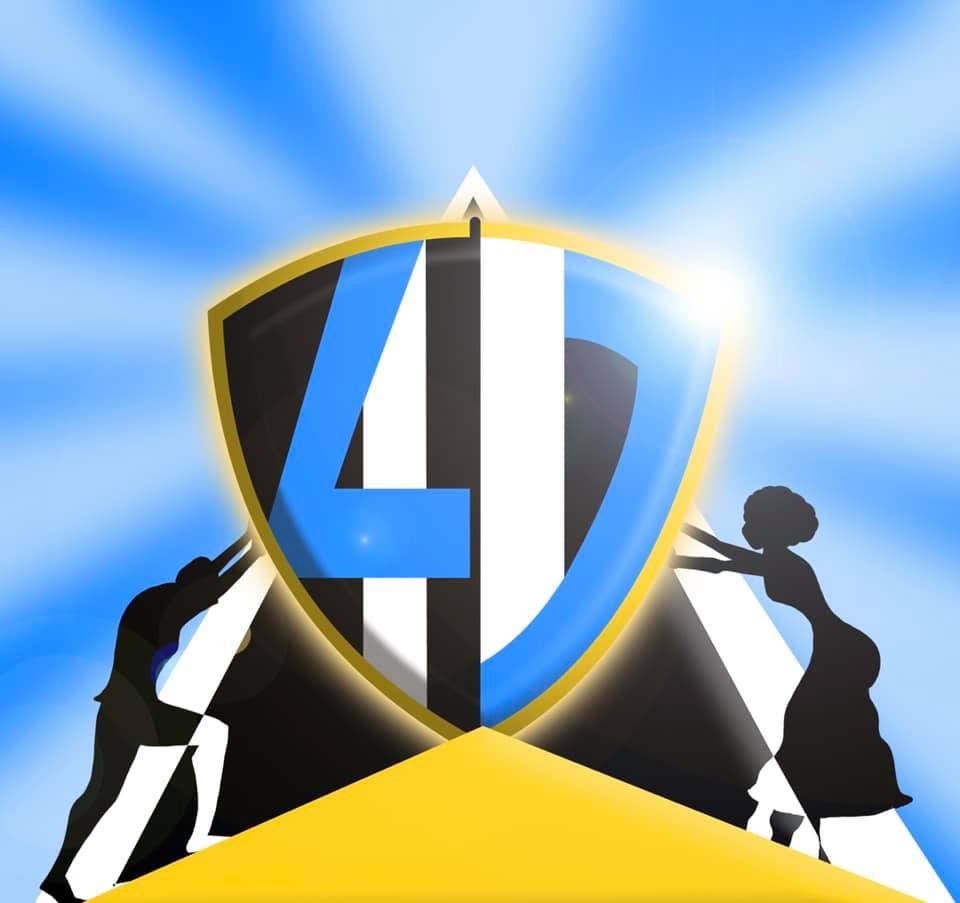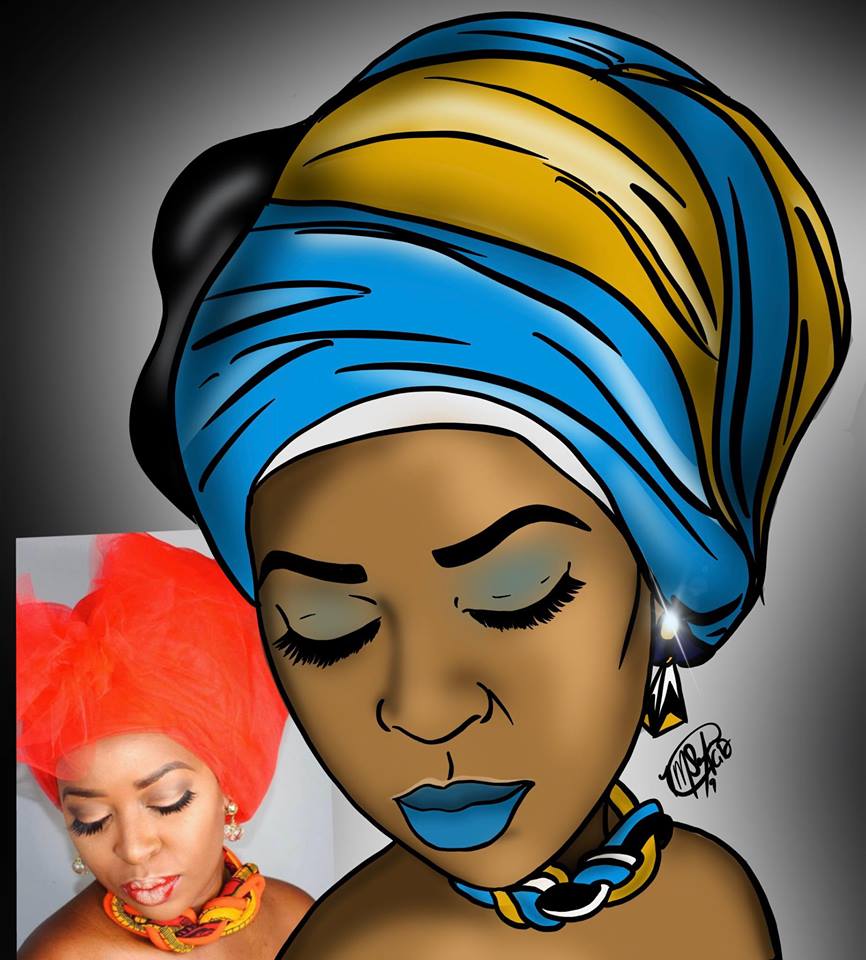 Loverly Sheridan took the most fitting time to launch her Buddy Bench Campaign to St. Lucia.  A time when we are celebrating Independence and with the theme for this year's independence being "All in: our journey, our future".  To me it starts from young and putting in Buddy Benches in various schools is a very good start to instill unity in our future leaders.  Buddy benches are a place for students to sit if they are looking for a friend, the idea of a buddy bench is simple, a child feels lonely and have no one to play with, they can go to the bench and another child sees them sitting there then goes and talk to them and include them in their games.  The benches Sheridan is bringing to the forefront was designed by Jonathan Gladding.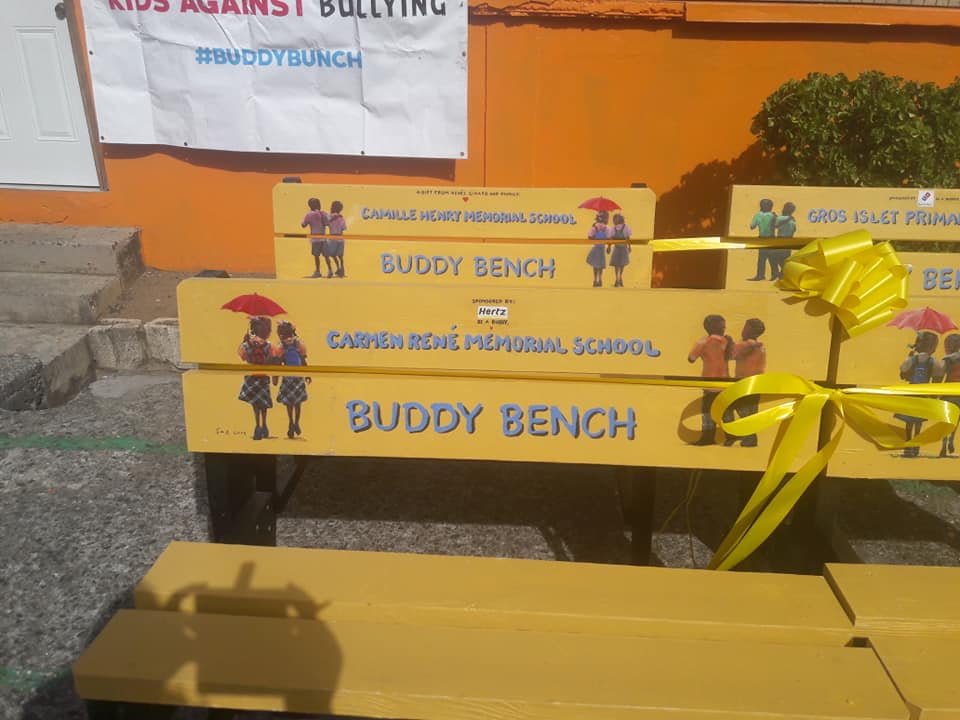 Loverly, Ted and all my talented people out there continue doing what yall do. Happy 40th Independence!
xoxoxo
Meli Mel