Hope you all had a good or maybe I should say a good enough January.
So I'm still continuing with my Christmas Tree Look for this month. And of course how can we not have a Valentine's Day look for February even if it will be shared (and that you will have to wait to see).
All decorations were purchased from The Dollar Tree and the tree skirt was from Amazon.
Hope you enjoy this look as much as I enjoyed decorating it and looking it. Something about the red, pink and white feels so calm in my office space.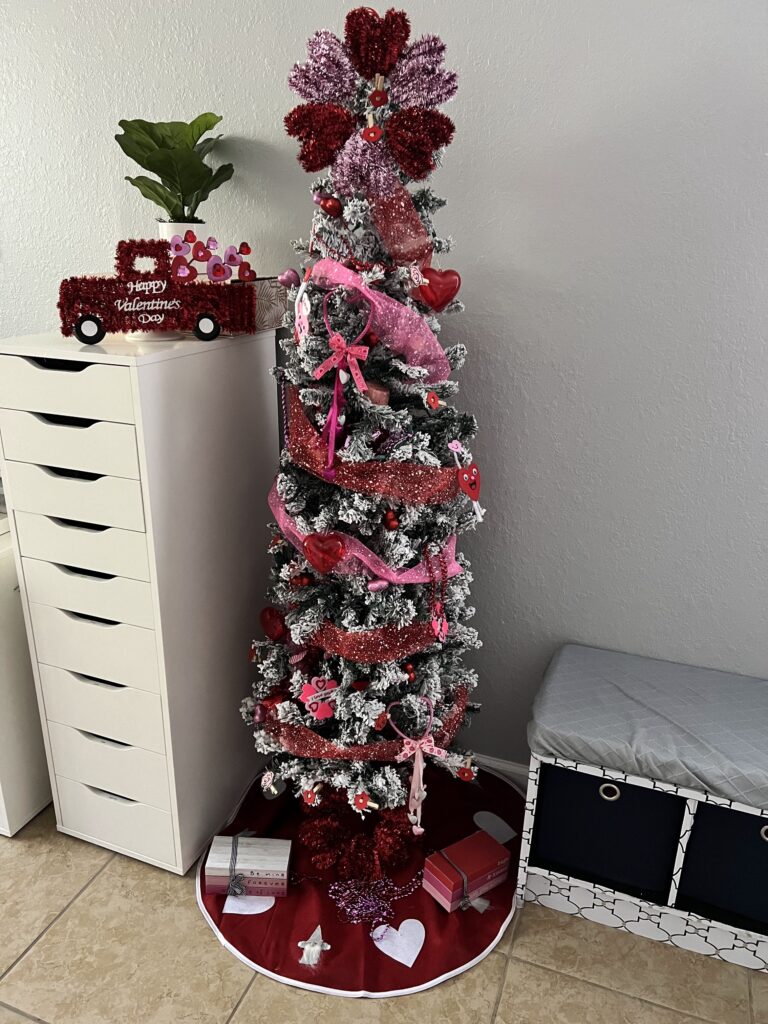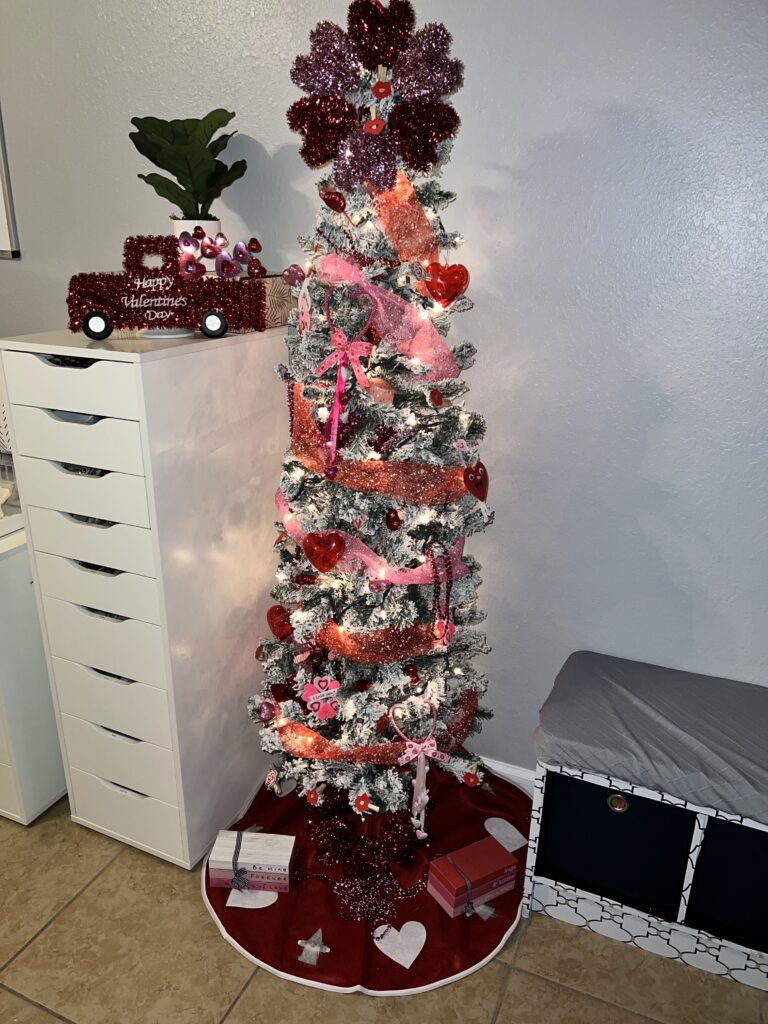 Click Here to see the video of the look
Subscribe to my channel for more updates while you are over there 🙂
Let's continue on a year of learning, happiness, stress-free, no negativity and all that jives…
xoxoxo
Meli Mel