Now we can't be in February and have only a Valentine's Day tree…oh no, no, no, not around these parts. We also need a Black History Month Tree to close out the rest of February in grand style.
Presenting my Black History Month Tree; first pic is the daytime look and the second one is night-time look.
This one is a bit different but I enjoyed decorating and looking at it. Hope you enjoy this look!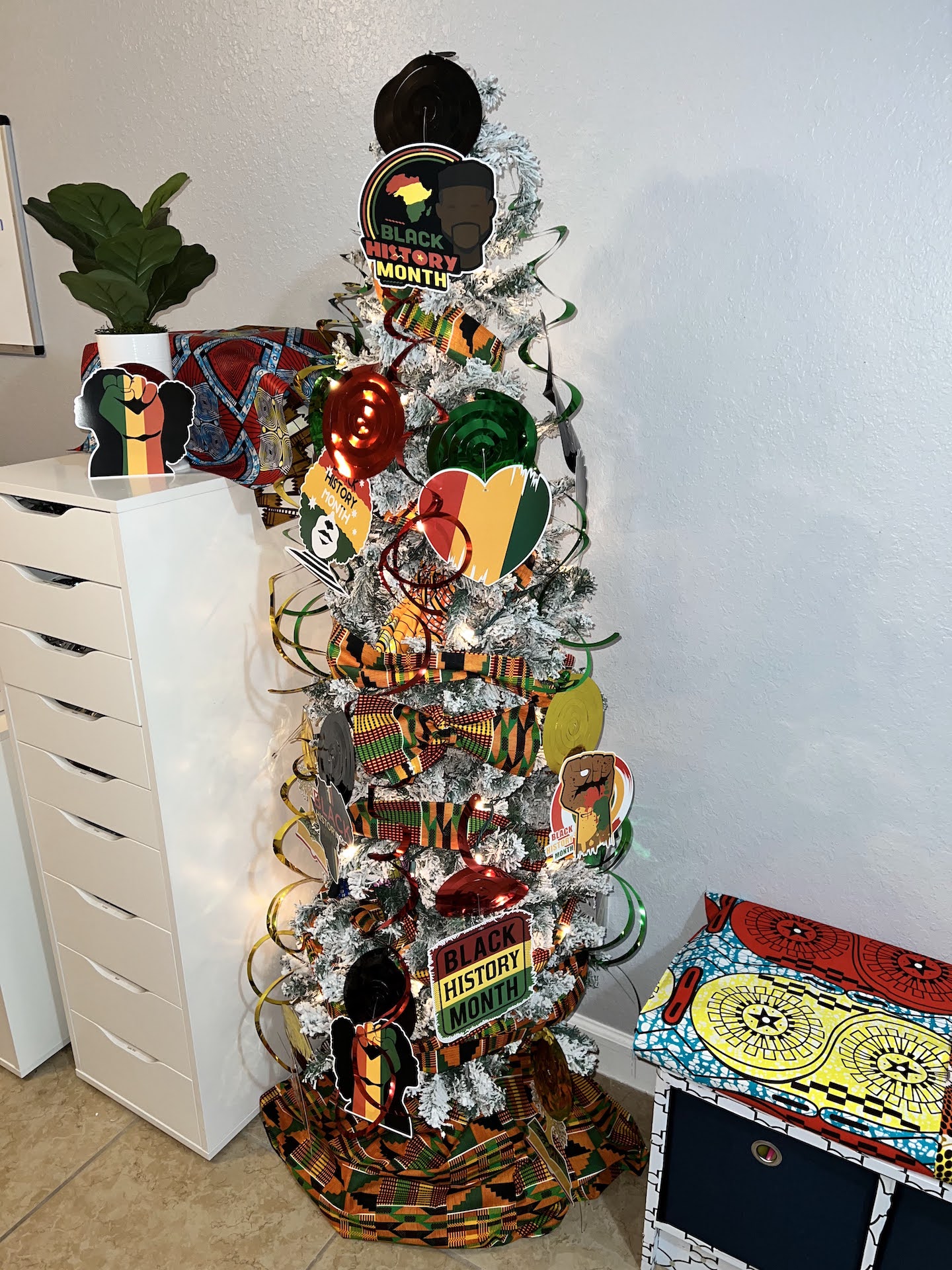 All decorations were bought from Amazon.
Click Here to see the video of the look
Don't forget to also subscribe to my youtube channel for more updates.
As always, let's continue on a year of learning, happiness, stress, and drama-free, no negativity and all that jives.
xoxoxo
Meli Mel