I have never played mas with D'Junction but I have attended fetes that they have organized and have had a time.  D'Junction have come a long way since 2012 and you can see the differences in their costume from then to now.
For 2018, they are presenting Harlem: The Golden Age and here are some of their costume selections.  You can visit their website to see more options of these costumes and for registration information.
Djunctionmas.com: Harlem: The Golden Age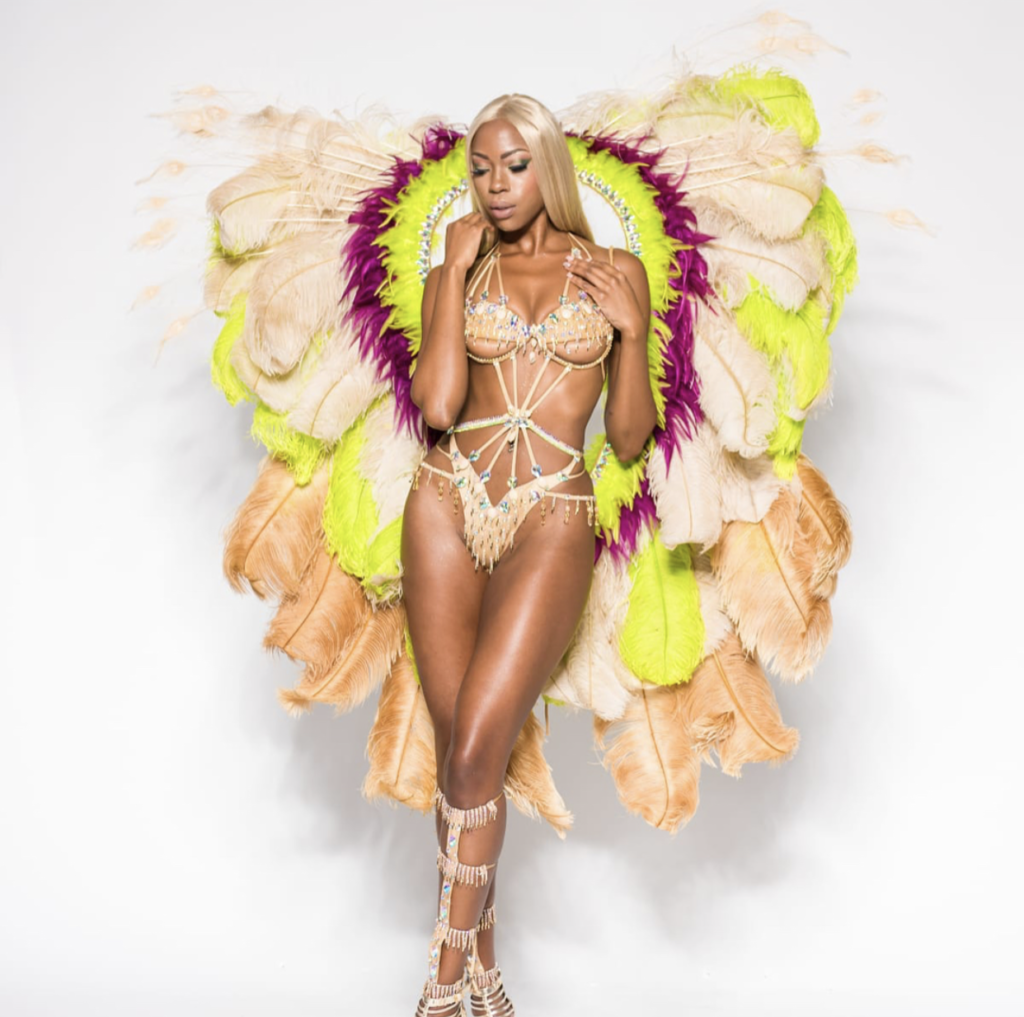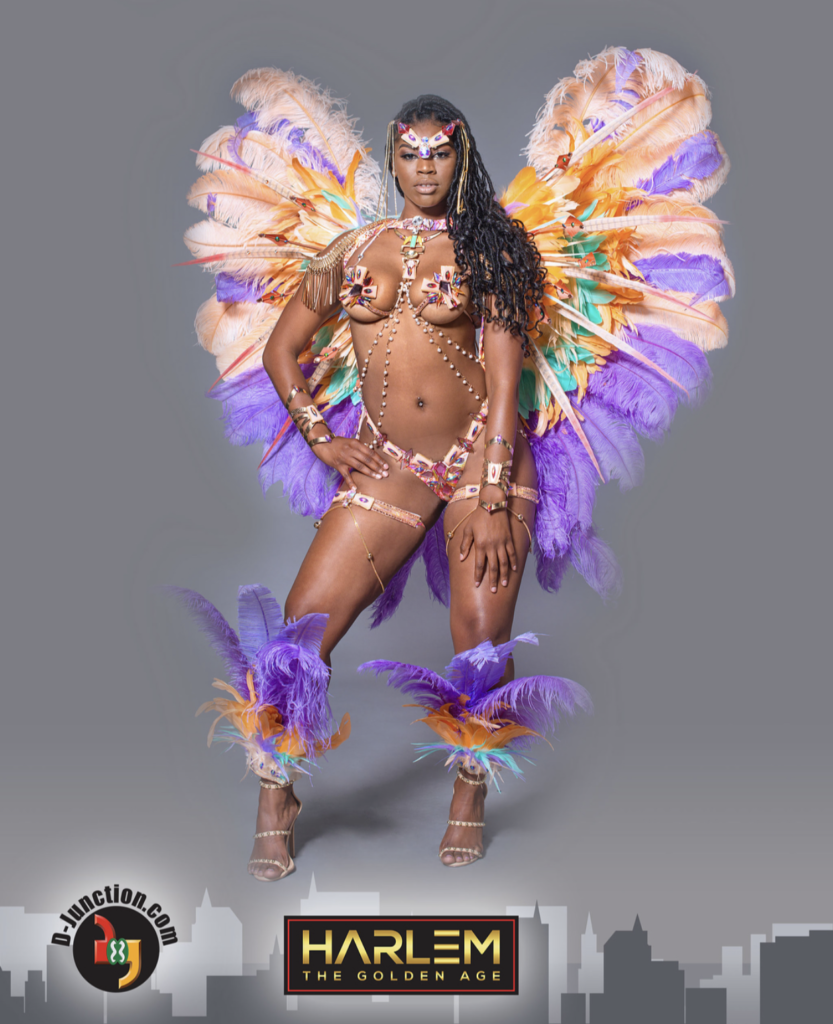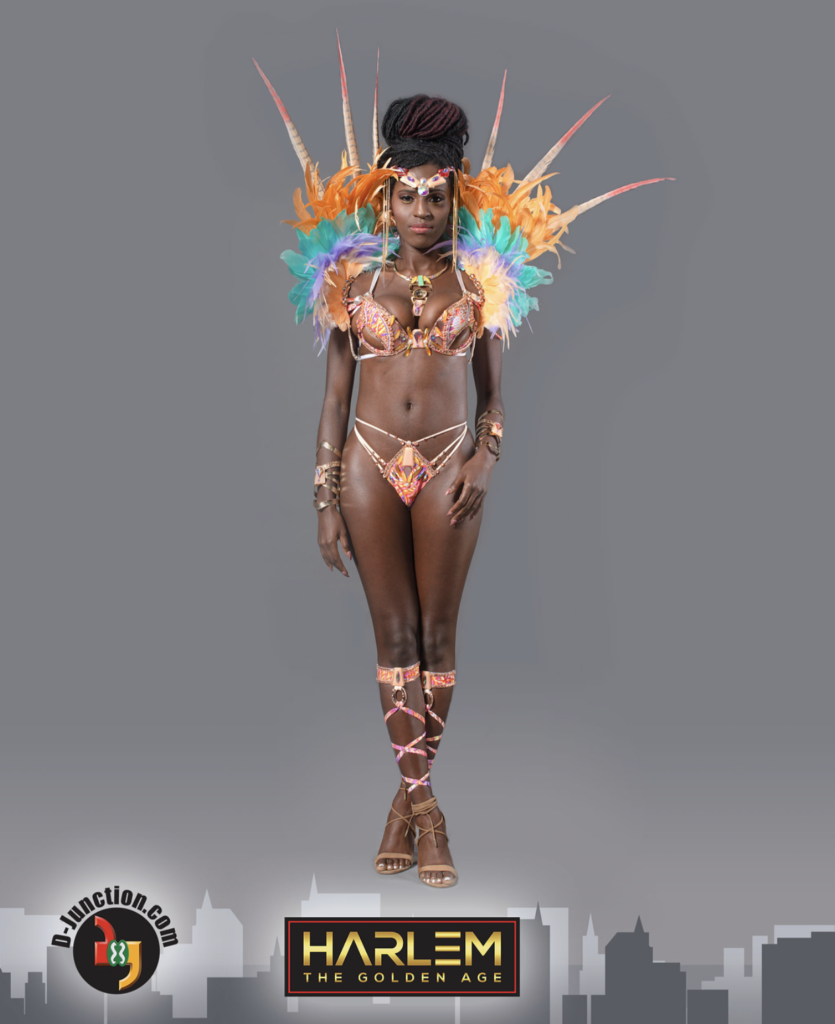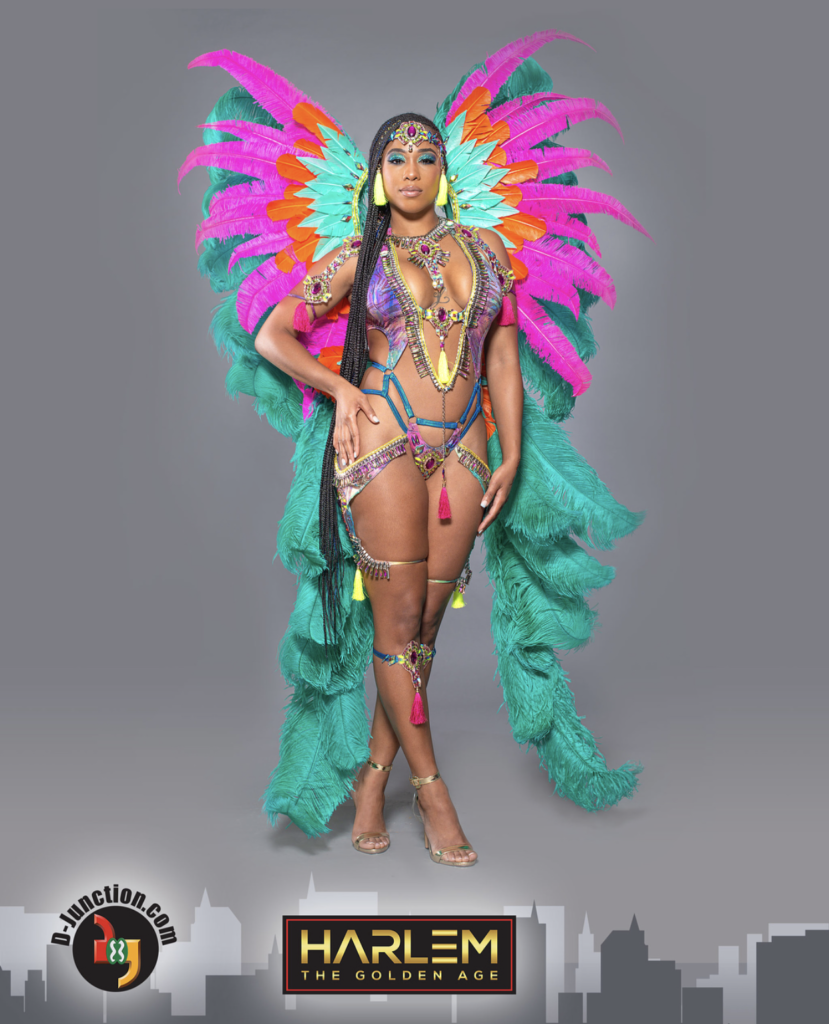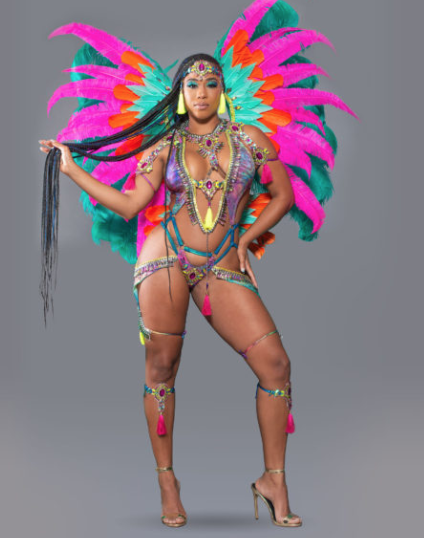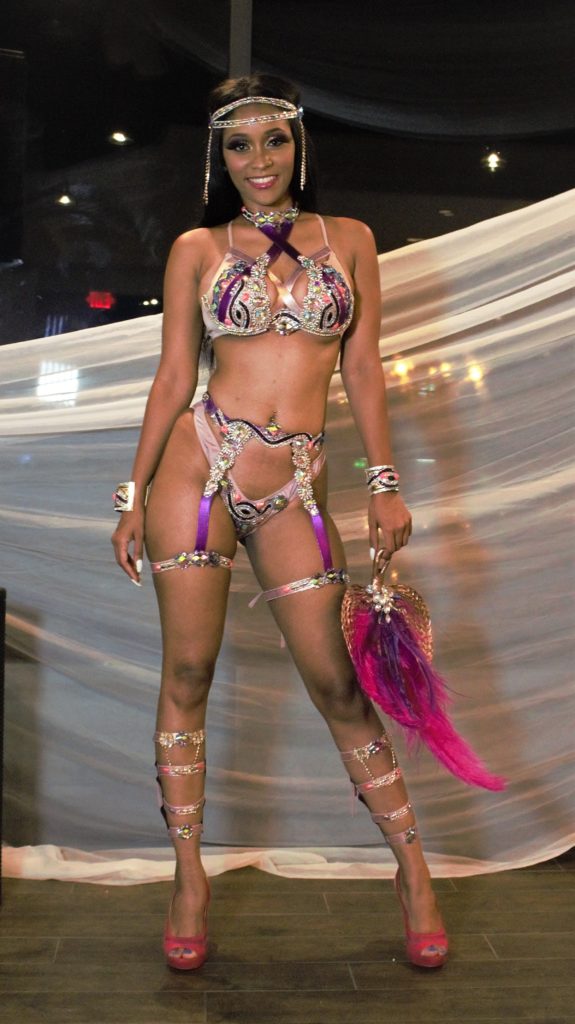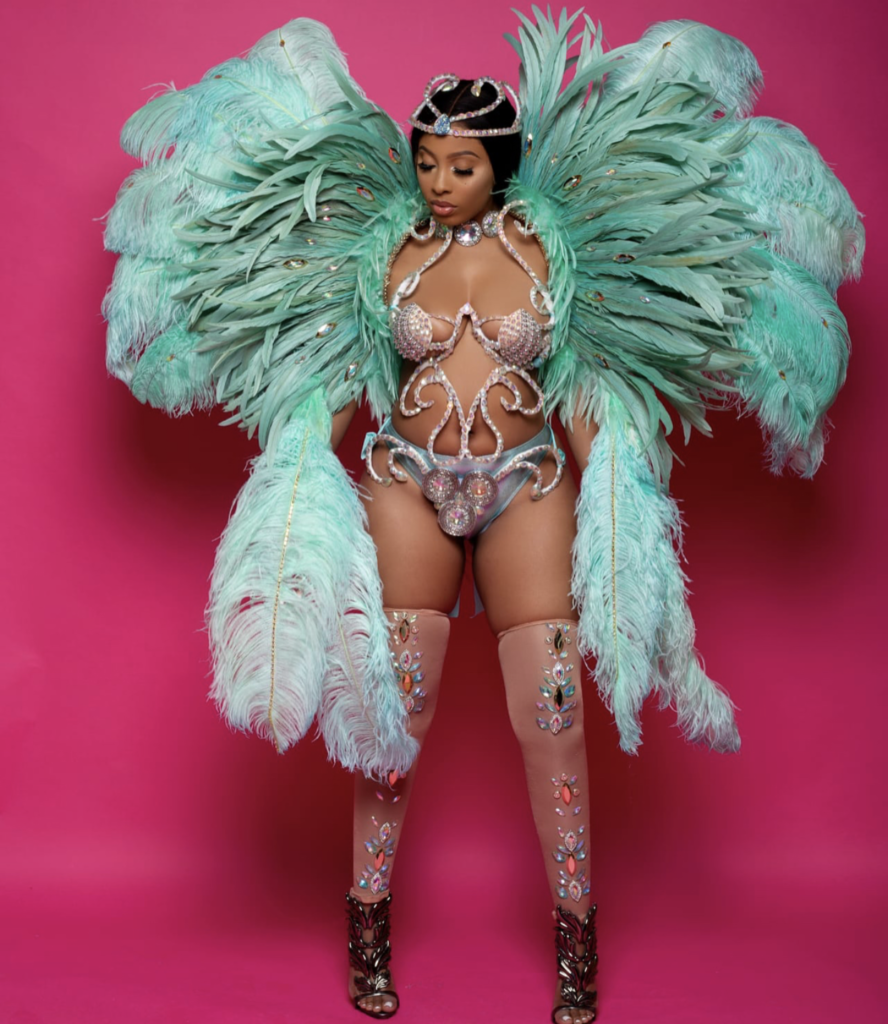 (Not a fan of the leg piece at all, costume is a bit too busy)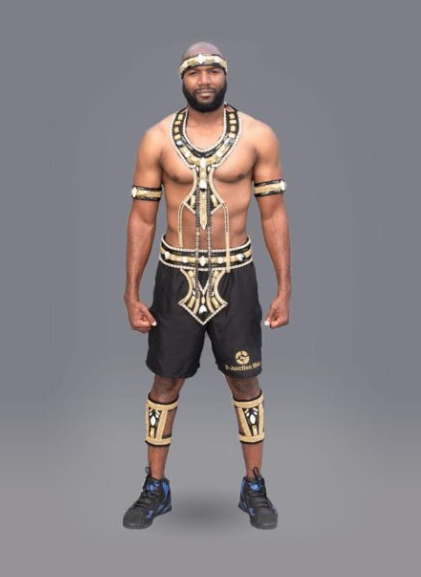 Mecca is the only male costume and they have free rein to roam in any of the female sections.
The male costume is $355 which includes J'ouvert and their Monday Beach lime.
Female costume ranges from $430 to $795 and they too include J'ouvert and the beach lime.
My favorite costumes are: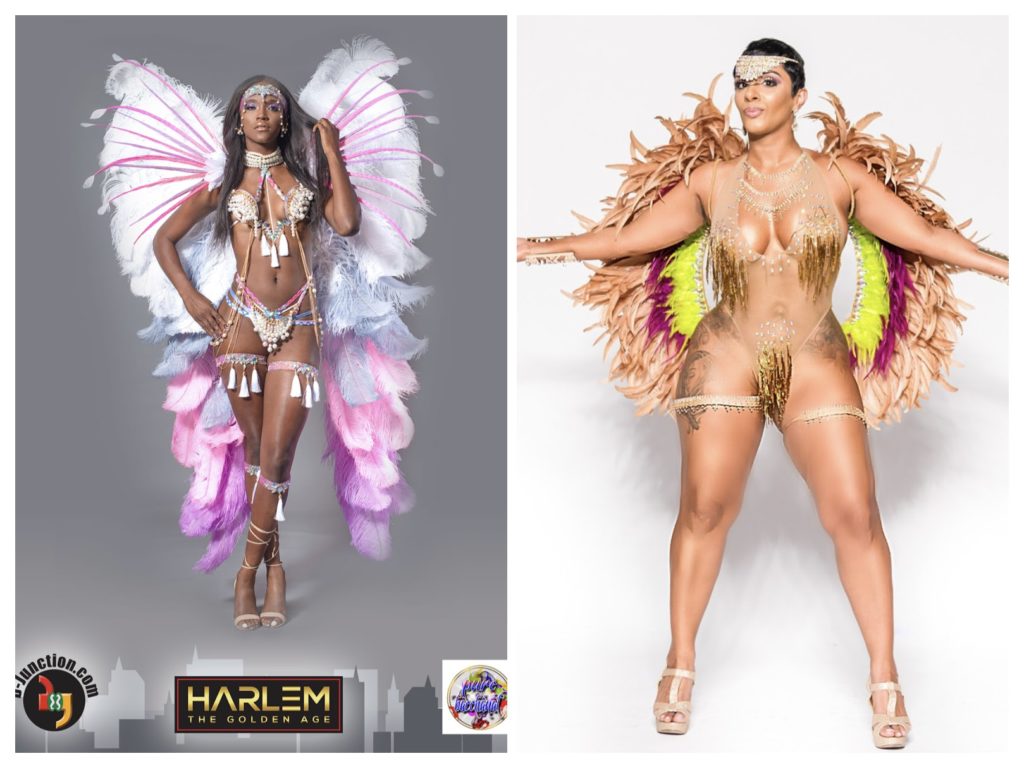 I love the pearls in Smoke (left) and I love the look of nakedness in Jazzy.
As a sidenote doh…why is there a $3 Park Fee for de revellers, how I ent seeing other bands collecting dat fee, hmmmmm.
xoxoxo
Meli Mel