Well hello there,
Long time no see…How have yall been? I've been super busy and honestly had so much ideas to write about but just didn't have the time.  I've done many projects and changes but just didn't really document it to share with yall.
But this time I just had to stop for a moment and share my first project for 2021, 1 thing crossed off the hunny-to-do list.
I redid my smallish pantry shelving for less than $50 and I'm so pleased with the results.
Anyway, I had these wire shelves that I totally despised cause nothing could stand straight especially my containers.  So I went to good old Pinterest to look for some ideas and found some easy solution that wouldn't break the bank and wouldn't be too difficult to do.
This is my after video because silly me forgot to record the process.  But it is super easy to do
The following items were used:
Smooth Weathered Barnboard Wall Panel
1-in x 2-in x 8-ft Square Unfinished Whitewood Board
Minwax Color Wash Water-Based Weathered Gray Interior Stain
LIQUID NAILS Projects 10-fl oz Off-White Multi-Purpose Construction Adhesive
Minwax Clear Semi-Gloss Oil-Based Polyurethane
Instructions: Measured the shelves and then went to Lowes and had them cut the panel to size. Coated the panels with the poly (this can be optional) (24 hours to dry..just for good measure) Cut the unfinished whitewood board to size and used the stain to give a little color (24 hours to dry) Liquid Nails was used to connect the panel and the board and then actual nails to reinforce. Now take the completed board and place over your existing wire shelves and voila…You hide the shelving and your containers can now sit securely on the board. (BTW Hubby did the hard work, I just did the organization)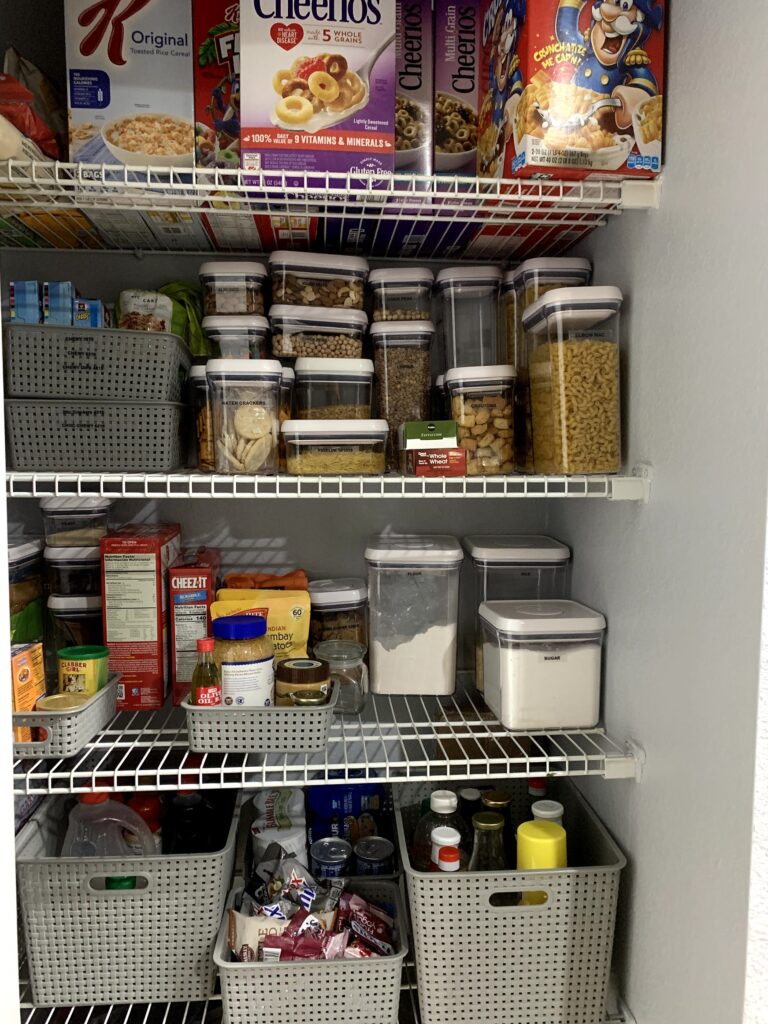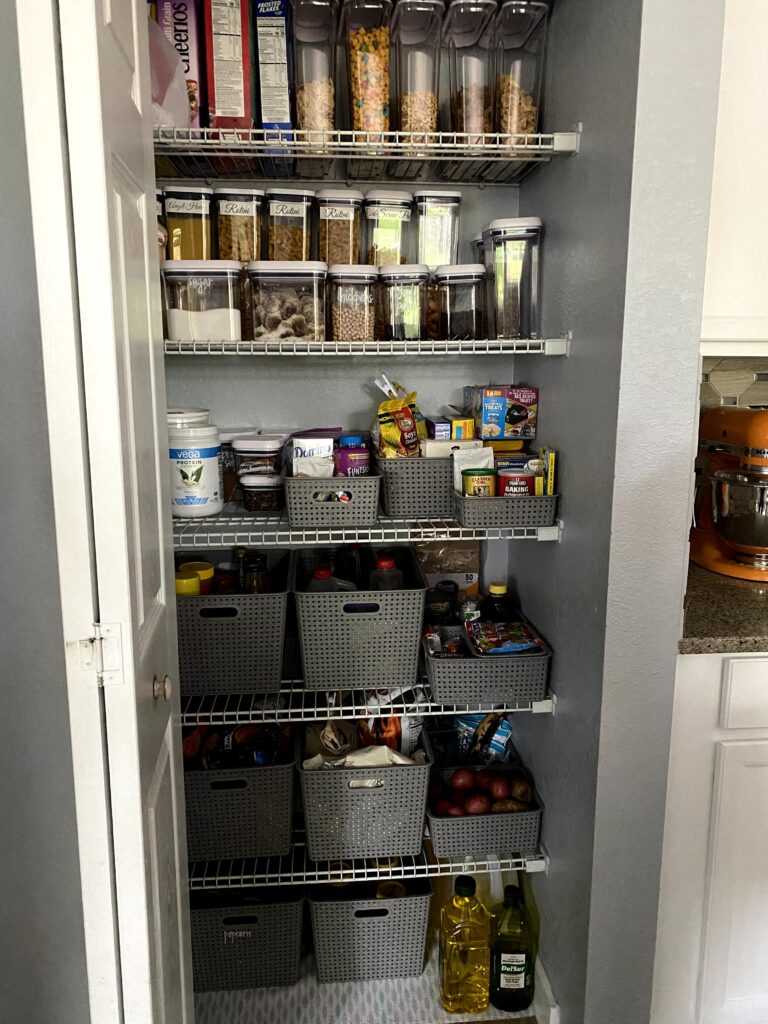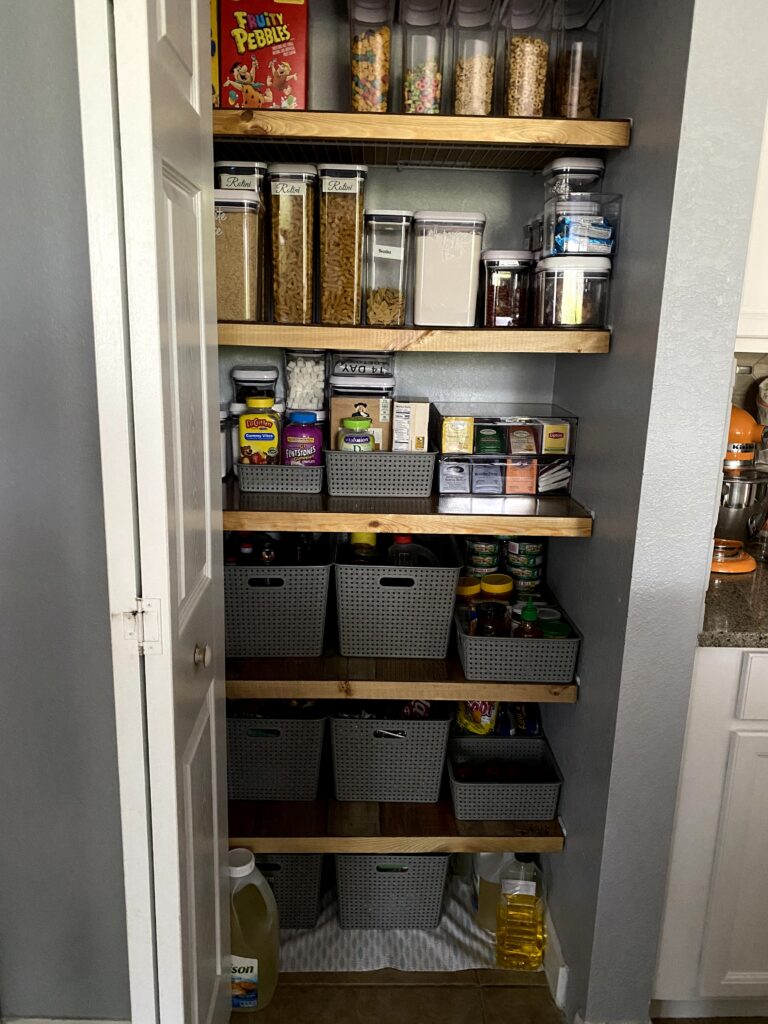 I'm putting it out into the universe, my next home has to have a walk-in pantry, that is if I win a lottery, hehehe.
What are you organizing? Are you even organizing?
Share in the comments.
xoxoxo
Meli Mel