These reviews are going to be like a story-time, cause I am not a journalist and just taking notes on what I see. So let's start it:
De show was supposed to start at 8 but you know Lucians already..le sigh. Then on-top of de show not starting on time, things (Idk what) was biting me so between that and the weather, this felt like a buzz kill.
Gosh that rain really killing the vibe oui. I feel bad for the girls that have on their slippers tonight. I know it is still early and also raining so maybe people don't want to come out in the rain or they still afraid of Covid 😂 cause the turn out is very poor.
44 minutes later and the show still eh start yet….smh
Thoughts going through my head while waiting for this show to start: The placement of the tents don't seem to make sense, can't pinpoint what it is, it just looks odd to me.
One hour later and the show is finally getting started (true Lucian style)
Opening acts were ummmm:
Kisha's music does have a vibe but she and all that yelling. She couldn't grab the crowds attention at all with all that shouting, the crowd barely singing with her, looks like nobody catching feelings in 2022, lol.
I eh know eh but the crowd warmers don't seem to be warming at all. Some people were dancing but most people just there looking stoosh..…okay Shemmy J have a little vibes. Okay now we talking, Sedale come out with the most energy but I eh know where he feel he is in with that leather pants lol (blocks eyes)
9:36 okay we starting for real… Mongstar not really exciting the crowd, even he background dancers were not even looking hype…his performance and his presentation was so lack-luster…like sir you had 3 years to put a likkle something together.
Jurgen come in strong with the dancer. That alone catch the crowd.
Q-Pid's presentation was great. Crowd not receiving it well (everybody just there) but her team paid attention to details with her presentation and it shows. Sis even had men on stilts oui!
Sly real have people there. No wonder he is the reigning champ. I must say he has the crowd. Okay I take that back Ti blacks have it.
Hyper & Ti Carro could've stayed home. Ti Carro please stick to Kaiso, that presentation was bleh!
I must say that crowd grew really fast and of course the rain kept coming on and off.
The hosts were very funny and kept the crowd entertained in true Keidel and Pringles style. Here goes the rain again and I guess it not scaring the people, lol umbrellas up! Gosh that rain coming down hardddd can't see the stage again too much rain.
So here are the final results:
Groovy soca
3rd runner up Ezra
2nd runner up Qpid
1st runner up Ti Blacks
Winner Ricky T
Power soca
3rd runner up Ezra
2nd runner up Dhirv
1st runner up Ricky T
Winner Frost
People weren't too happy about the results.
xoxo
_genuinelywry
This piece below is my opinion (Meli Mel) and mine alone eh, so miss me:
Ricky T should stop competing! He has won countless crowns and awards, maybe more than any other local artist (yall can correct me if I am wrong) and should really start paving the way for the younger artist. He can still work on his craft but step back from the competition aspect of it, I feel now de competitions are beneath him at this point. Do a Ricky-T and friends show, I go quicker attend that than a U4Ria, no offense.
Dhirv too funny, that song is dumb, and that shouldn't even make it to the national stage, you had better songs that could have made it pal.
Ti-Blacks, you got some potential, push yourself and you go make it!
Ricardo, first time seeing you, nice song, you got a few head-bumps from me, continue working on your craft.
Papa Vader, please stick to hosting Papa's Kaiso Corner please and tanks.
Buffalo, retire now please!
Now de big one for me eh, Thursday night, the interview question to the Carnival Queen contestants was "What is the most important thing we should teach young girls today?" Most of them answered about taking up space, self-love, independence, respecting others, etc….now not even 24 hours later, a king was crowned for his song "Eat Man Money"…now while the song is catchy for de road maybe, dais what we looking to send up for an international competition…dais what we go be teaching our likkle girl chirren now….God made man, man made money, God made women to eat man money! Avoytay!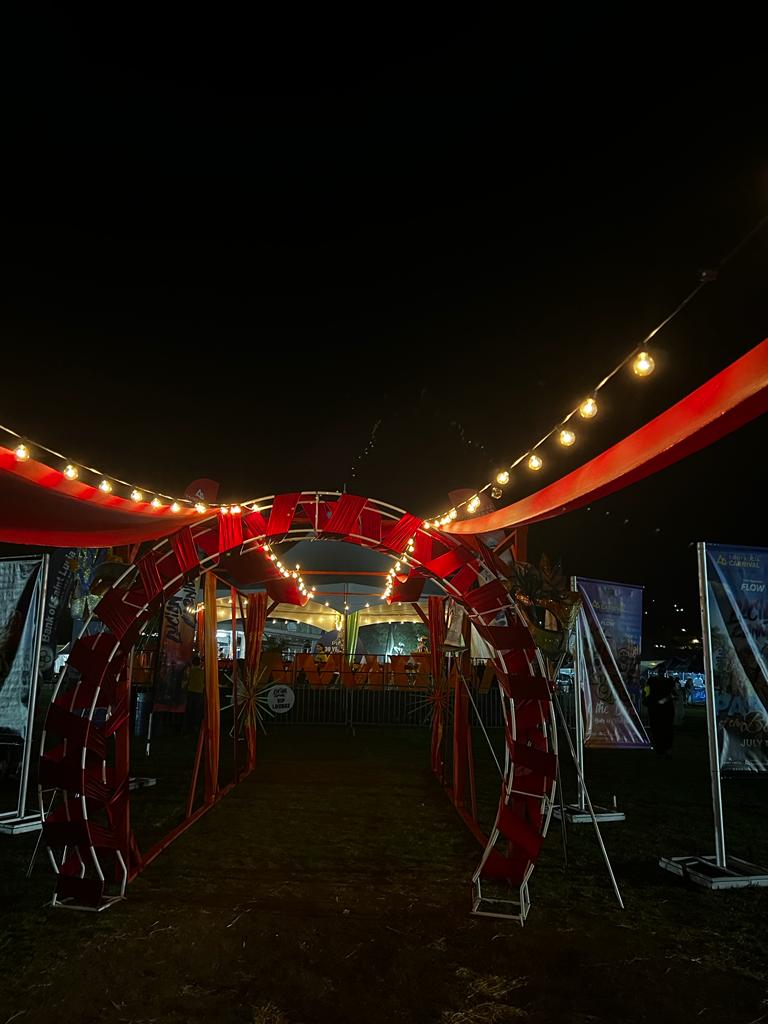 Early Warm Up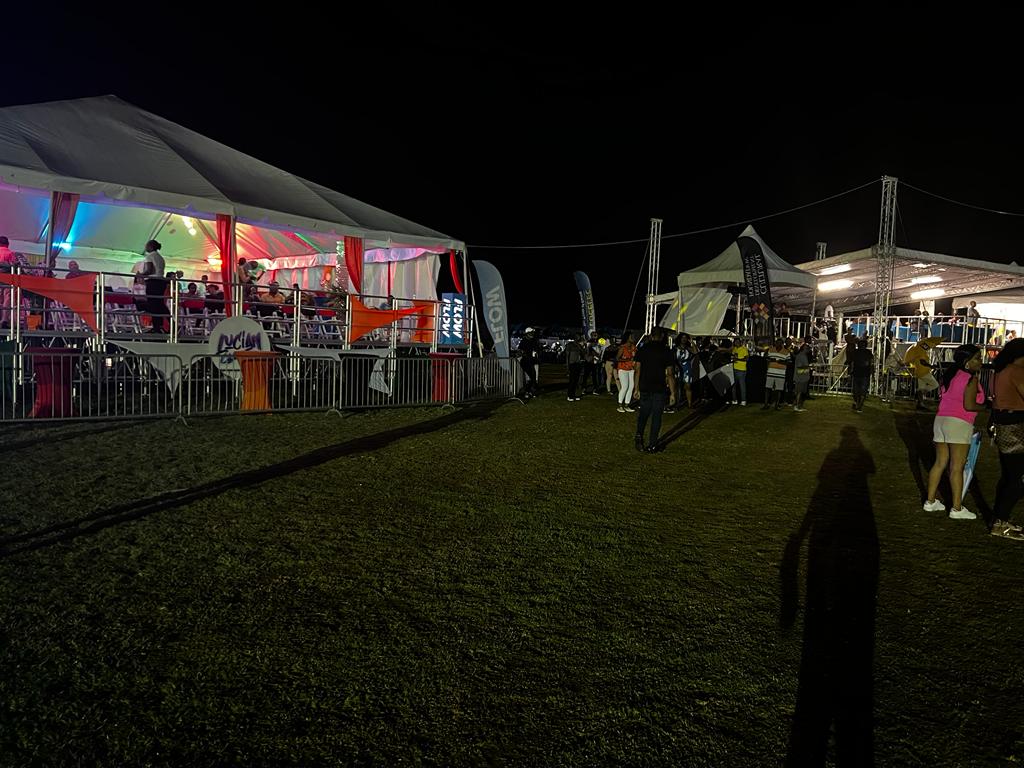 Crowd still coming in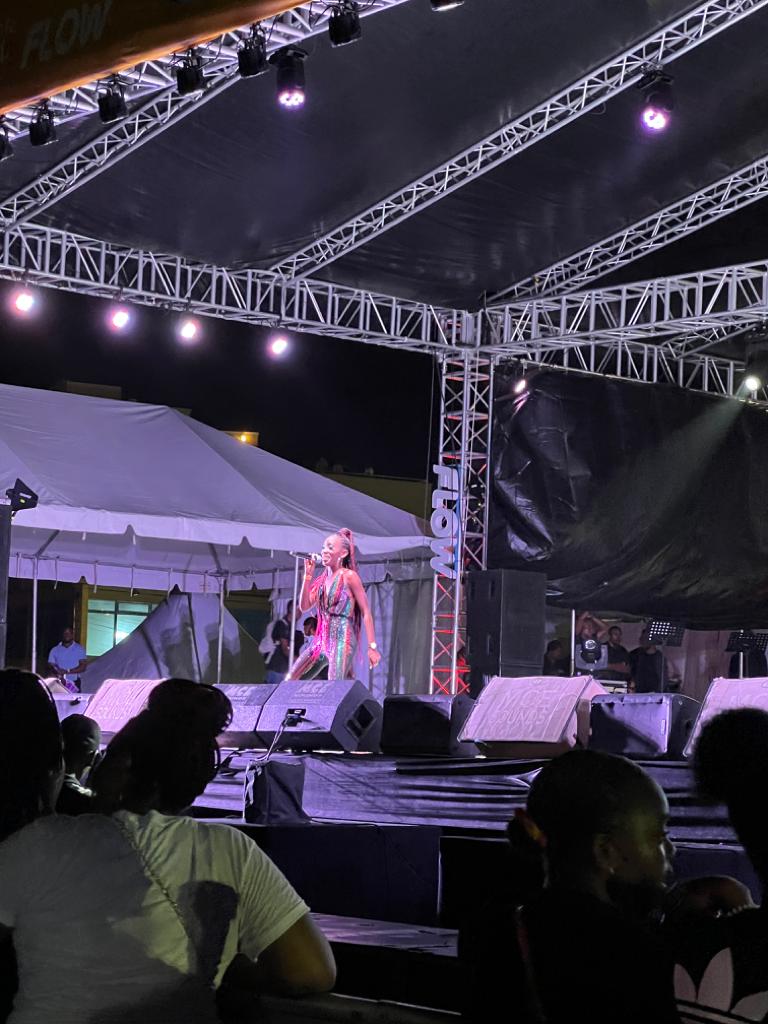 Keisha with she yelling self
Q-Pid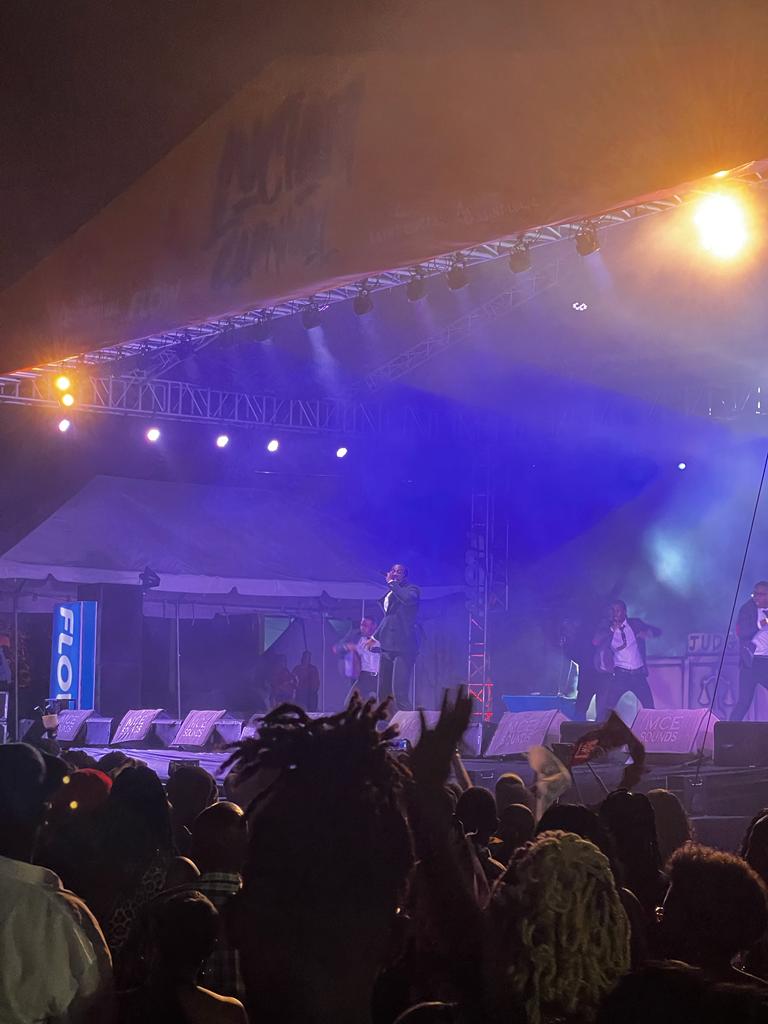 Ezra and his backup dancers were really good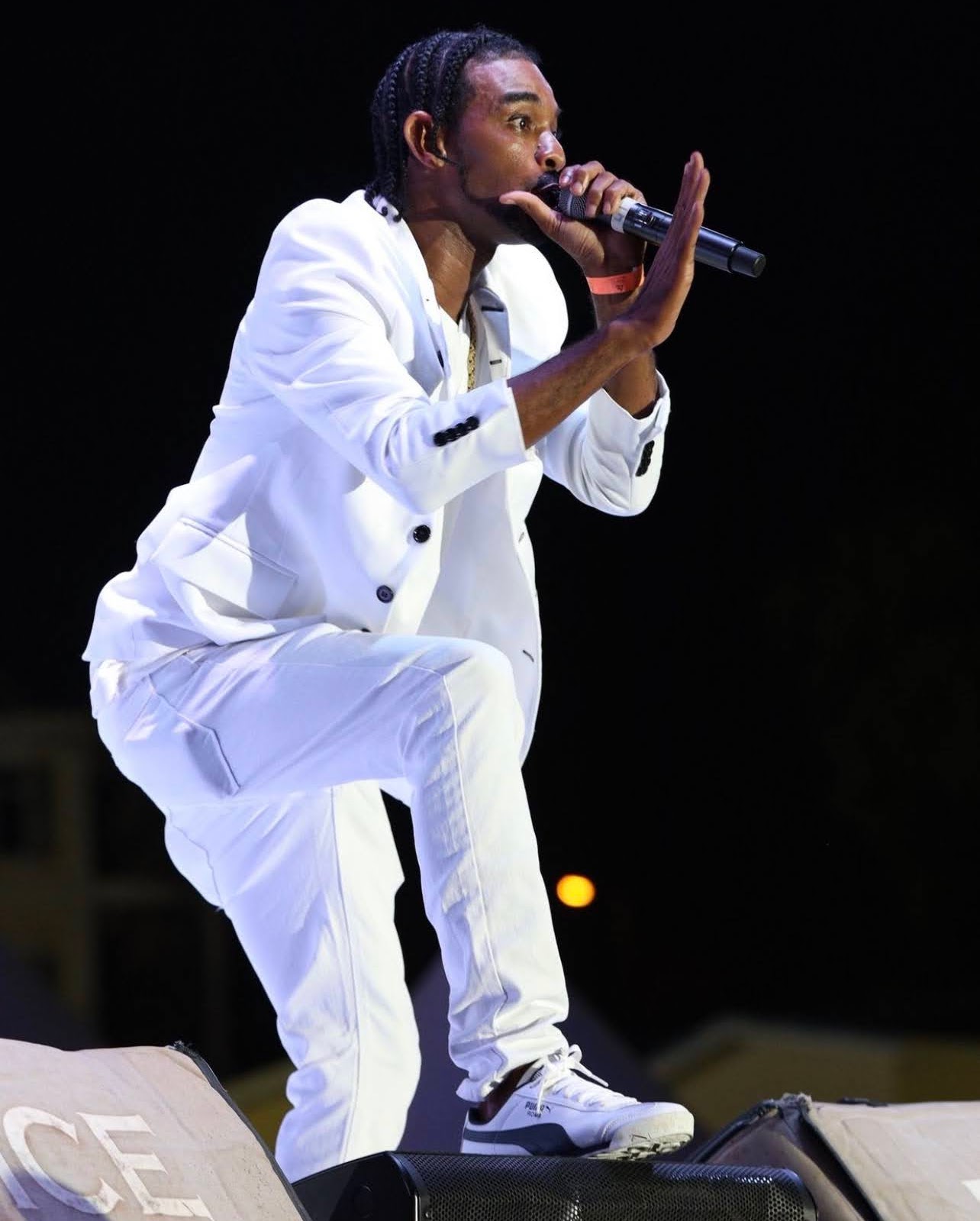 Ricky T – Groovy Soca Monarch King
Frost – Power Soca Monarch King
xoxoxo
Meli Mel