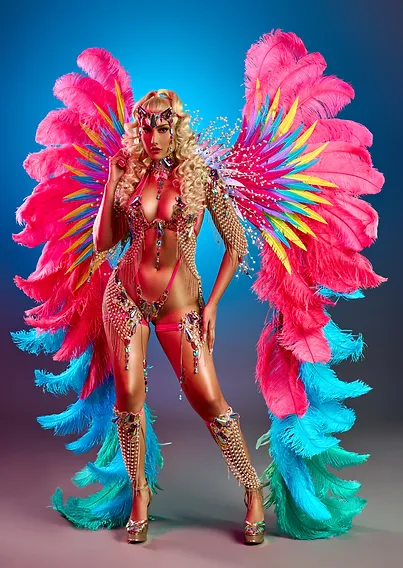 Last set of Miami Carnival costumes that I will be featuring. If you want to see, more costumes, visit the Miami Carnival Website here.
Lawd, how times have changed, cause those Miami Carnival prices are giving me Caribbean Carnival prices oui. Imagine only body wear for $600+…back in the day, you were getting a likkle backpack with that oui.
Anyhoo, featured bands in the order that they are in the gallery
Euphoria Mas (I love their glow up..when that band came out in 2009, I wouldn't have dared to put on any of their costumes, but for the past few years, I have seen their glow up and would consider playing with them if I didn't have other options)
Freaksmas With the featured costume being Venus by LIV Carnival (Best section but doh say I say)
Party Room Squad (another band that has glowed up, PRS has been around since 1995, and one can see the evolution and the growth of that band, kudos to Mr. Montes)
So find a band and get in a section eh.
xoxoxo
Meli Mel