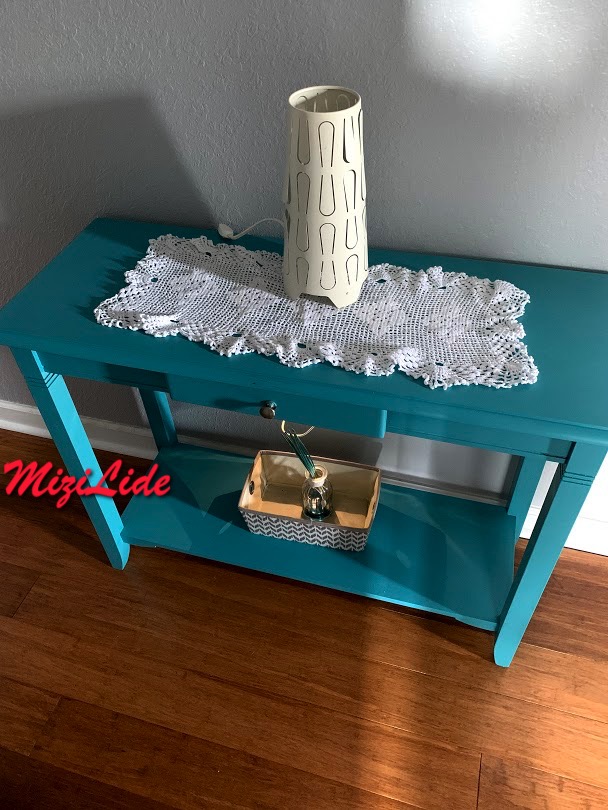 Hey yall,
Long time I haven't posted something crafty or home makeover on here, so here goes.  I had this cute little console table (I can't remember where I bought it) for my foyer area and then of course after doing a foyer makeover, I didn't want to throw or give it away.  First I had it in the laundry room (which was moved around a little, then went back to the previous way I had it…smh).  In case you were wondering how it looked, check out this post. Then it got moved into the garage for a few weeks or maybe a month (who is counting).  I finally decided on what I wanted to do with it a month ago and voila:
So this is what it looked like in my previous foyer (may do a post on my foyer update)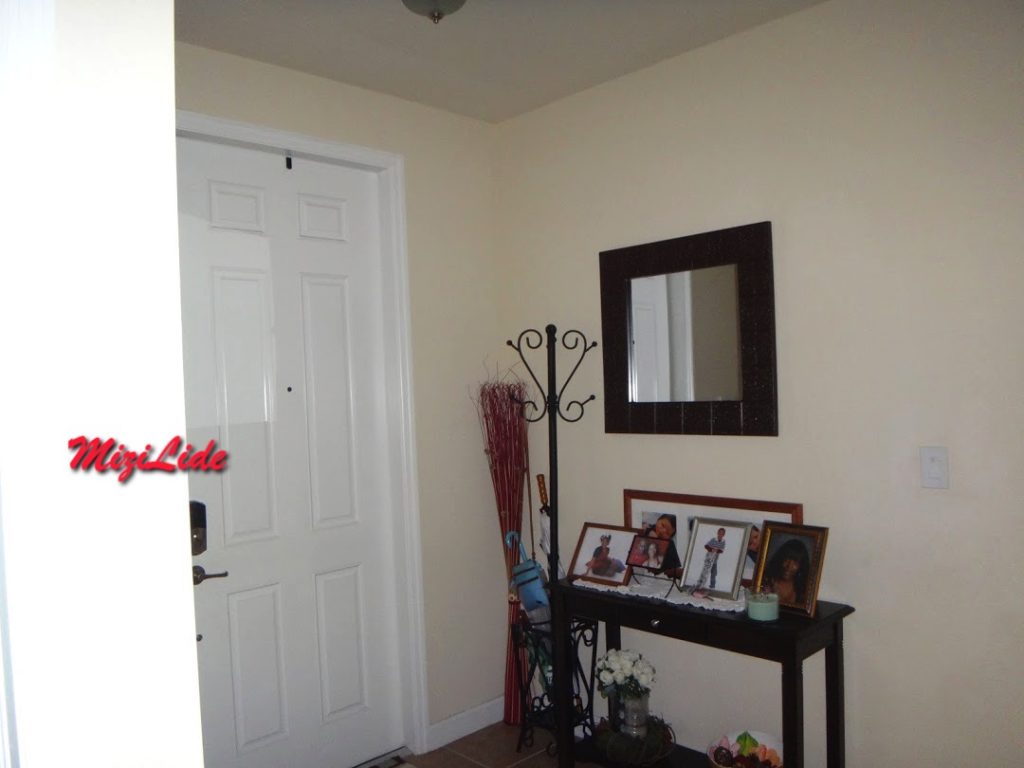 This is the preparation part (our garage can be messy, it has since been cleaned, so don't mind the background)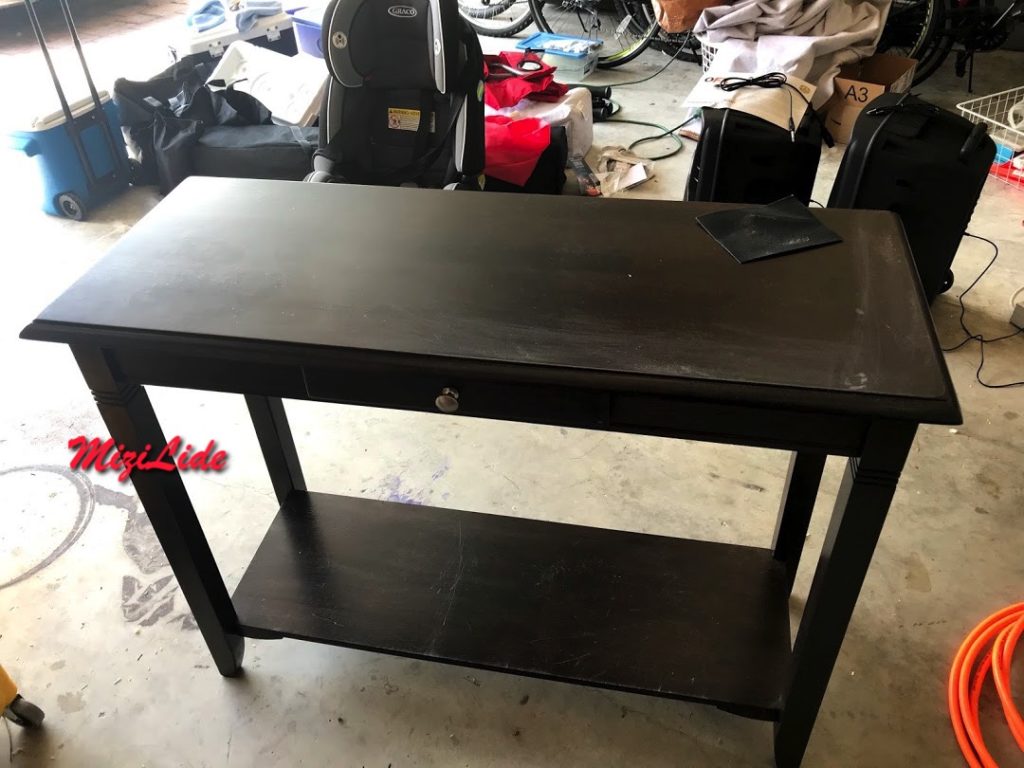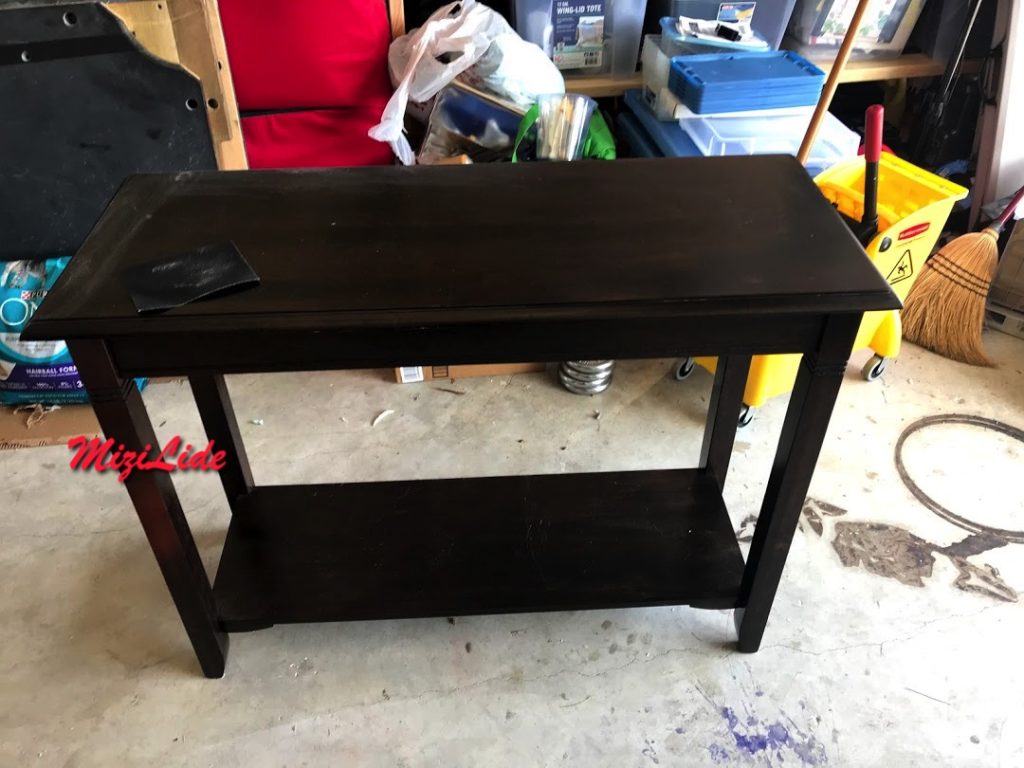 It truly was very simple to transform.  I used a fine grit sand paper all over and under side of the table just to remove any gloss from the original, brushed off the excess and started painting.  The paint was purchased from Lowes and with the aide of a small brush, I went in.  It took me 2 days; 1 day for the top and the next day for the underside.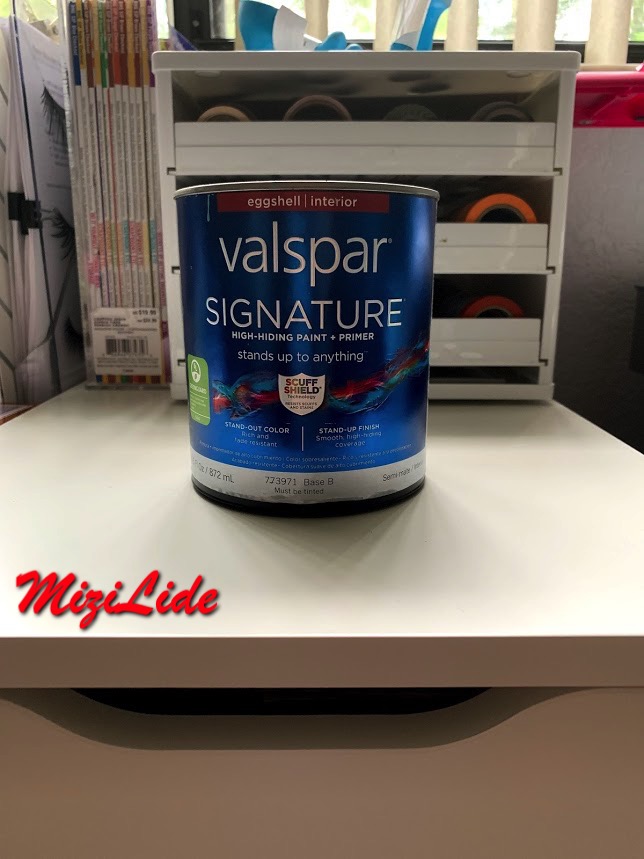 After it was dried, I sanded a little to give a little antiquated look (which you can't see now because I have my mom's creation on it).  This table is now sitting in my landing upstairs and I got this cute little lamp from Ikea for $14.99 (Kajuta, I think it was called).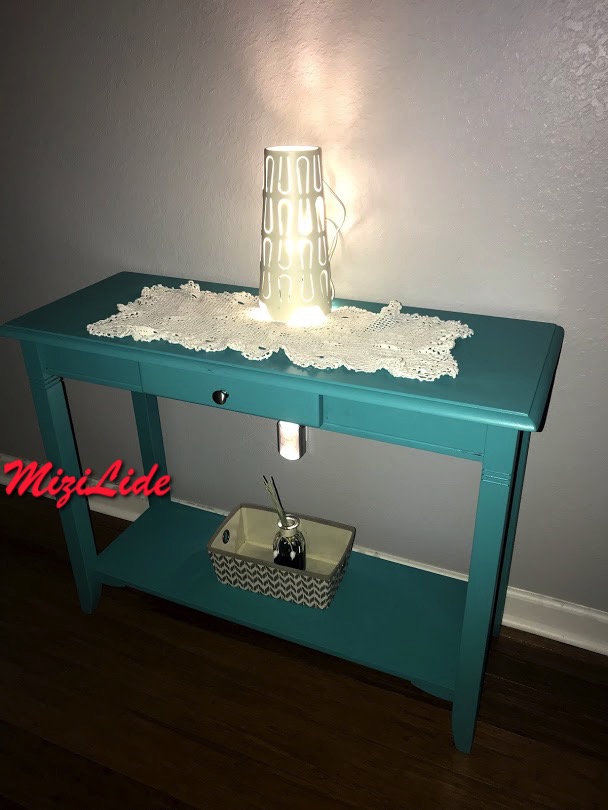 What do you think? Let me hear your stories on makeovers, I know I have some crafty or thrifty readers here!
xoxoxo
Meli Mel