Even if it is for a day or two, I had to pay tribute to Cinco de Mayo. While I'm here paying tribute, did you know that wearing mustaches, sombreros, and ponchos on Cinco de Mayo are racist stereotypical representations of Mexican culture? So please don't do it. Just go hang out and support a Mexican restaurant, drink some tequila or something but please no misappropriation.
But we are here to see my tree hehehe…the night-time look (2nd pic) doesn't do it justice..in fact the pics don't do it justice at all…the colors are so vibrant and cute in person.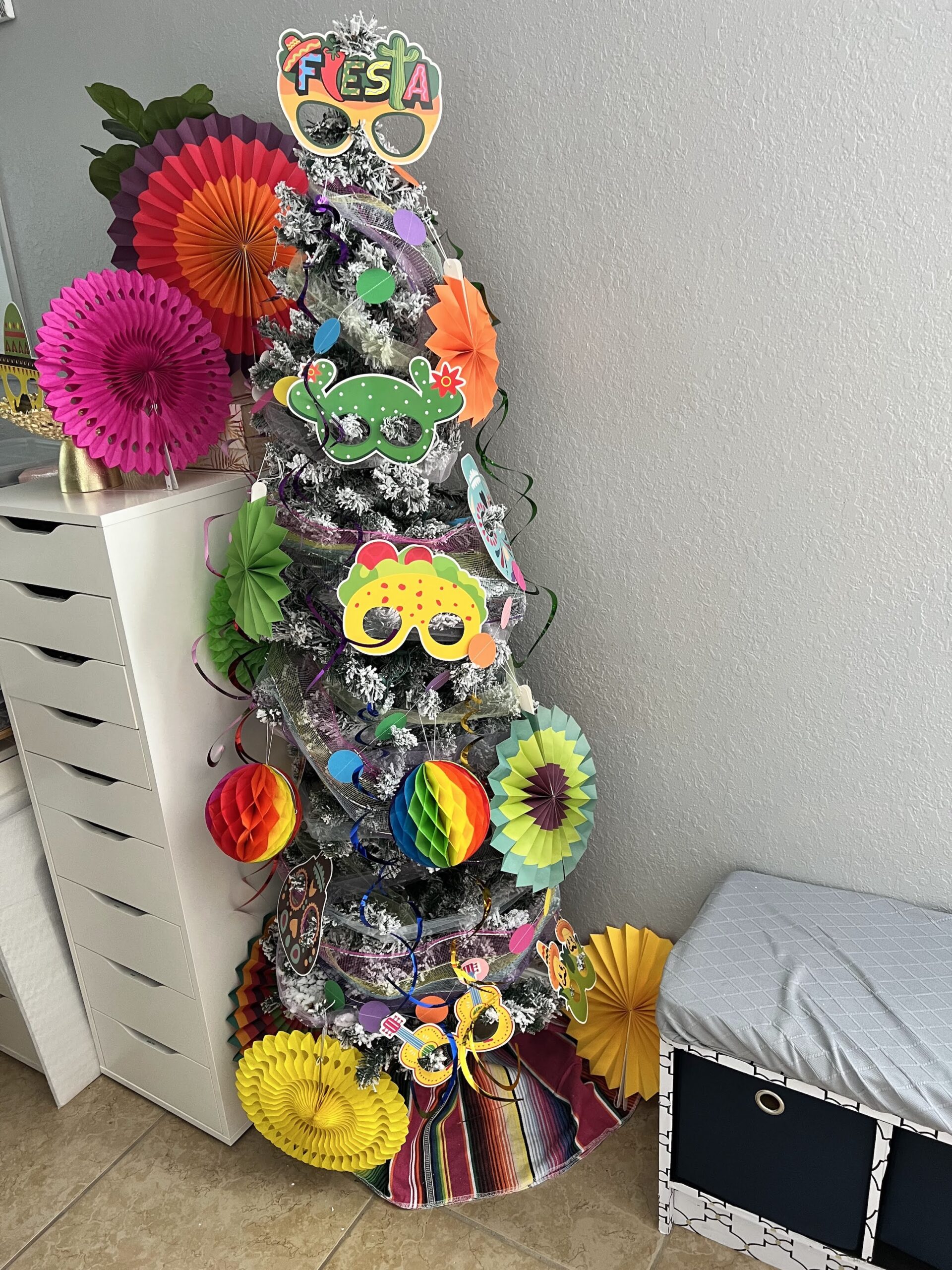 Feliz Cinco de Mayo yall!
xoxoxo
Meli Mel